Entrust your corporate event to the CCH
The breathtaking architecture of the new CCH – Congress Center Hamburg provides an ideal backdrop for corporate events of all kinds. Leading publicly-listed corporations are just as welcome here as global product market leaders, 'hidden champions' or start-ups. What is more, a key element in our portfolio of services is support for sustainable events. We are experts at sustainability: The new CCH was designed and built based on sustainable criteria and aims to obtain 'Gold' certification from the German Sustainable Building Council (DGNB).
What is more, we are continuously expanding on our implementation of the 17 UN Sustainable Development Goals. This is much more than a nice phrase to us; it expresses our commitment to building an eco-friendly future!
The first impression always counts. You know it the moment you walk into the daylight-flooded entrance hall which is shaped like an arching atrium: The interior design of the new CCH is unique and game-changing. With a ceiling height of up to 25 meters, the entrance hall is one of the architectural highlights of the complex, and a perfect space to receive guests in style at the CCH. All parts of the building are accessible from the entrance hall. Escalators and lifts provide barrier-free access to the vertical sections – East, Center and West. Fixed stairs are also available for guests to proceed to the halls you have booked.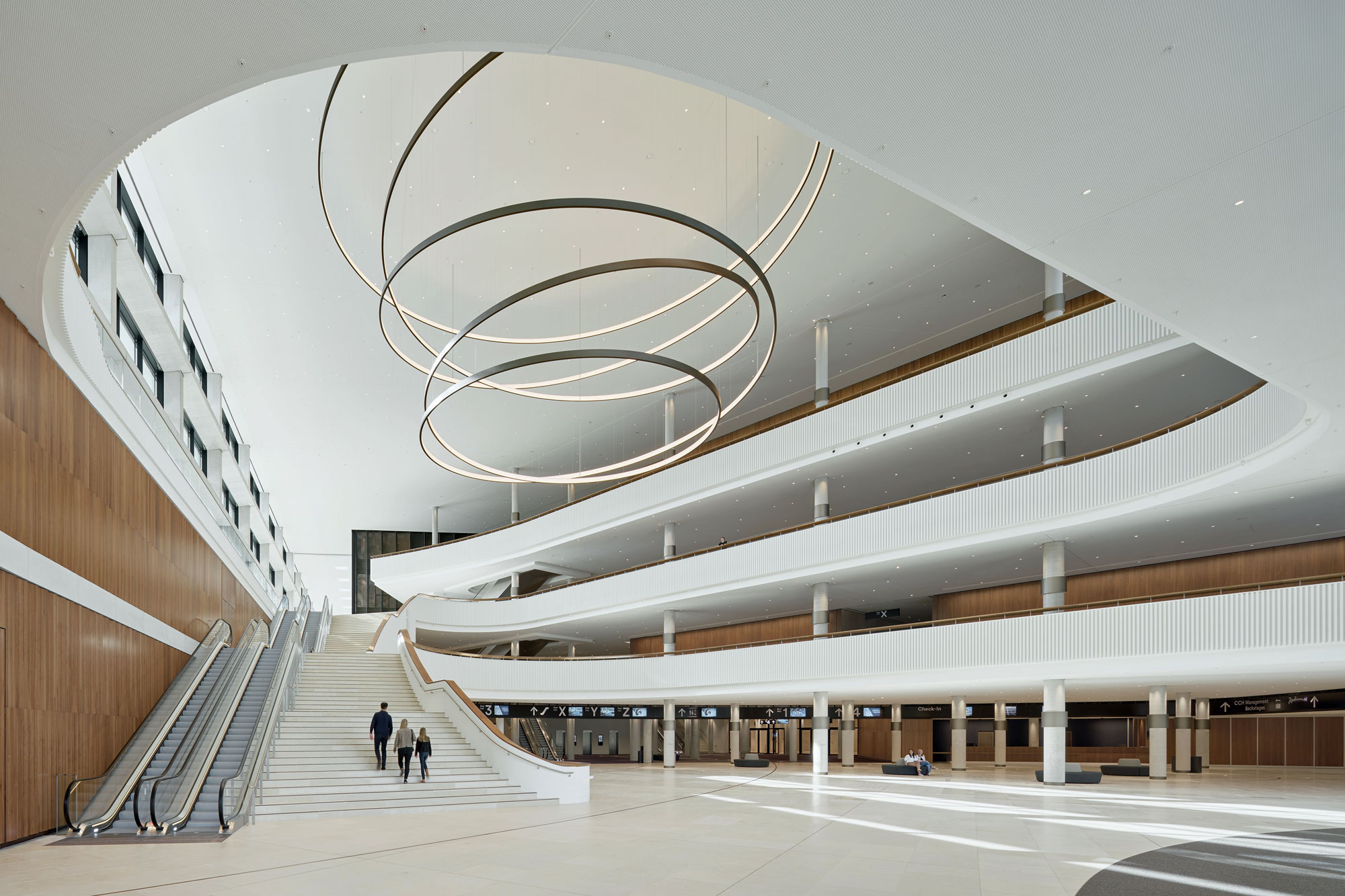 Our 6,930 square-meter Hall H sets new records. Not only is it the largest space at the CCH but also the tallest, at a ceiling height of 8.85 meters, so nothing keeps you from exhibiting very large objects or organizing an automobile show. Hall H is an ideal venue for product presentations of any kind or for trade shows, exhibitions, expert forums, annual general meetings, gala dinners and other events. Another great benefit: Hall H can be subdivided into two separate spaces and can accommodate up to 6,400 guests.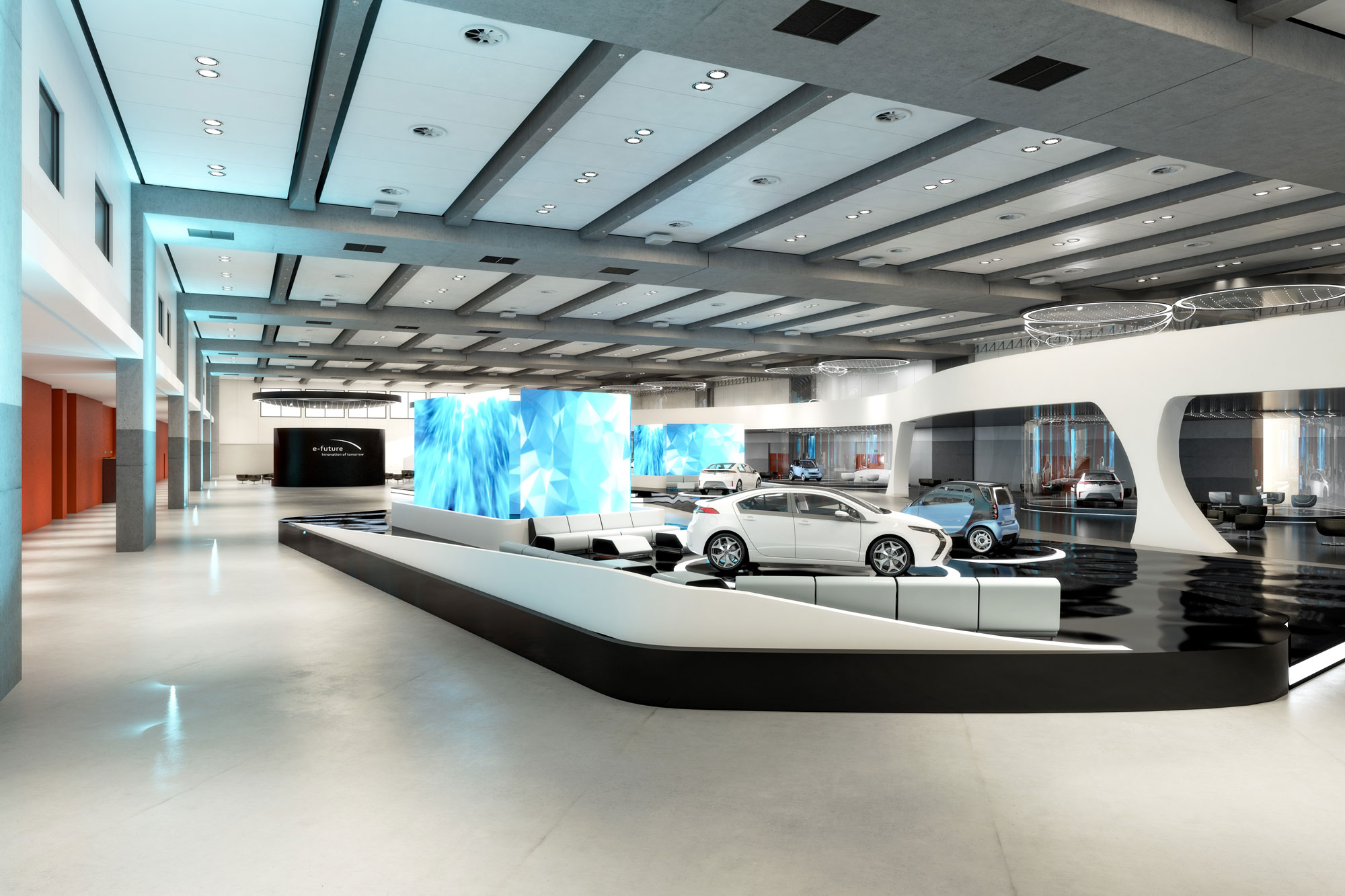 Hall 1 is the largest hall at the CCH. Its ascending, fixed row seating consisting of elegant, contemporary-styled seats by Poltrona Frau, and the large, 280 square-meter stage (expandable to 365 square meters) make for an impressive auditorium. The brick walls, which are under historic preservation protection, have been restored and are once again showing their full beauty. Equipped with leading-edge sound systems, this hall is a wonderful venue for major events such as annual general meetings, product presentations, concerts etc. with up to 3,000 participants. Our highly skilled in-house technical team will support you, presenting your event in the best light and ensuring crystal-clear sound.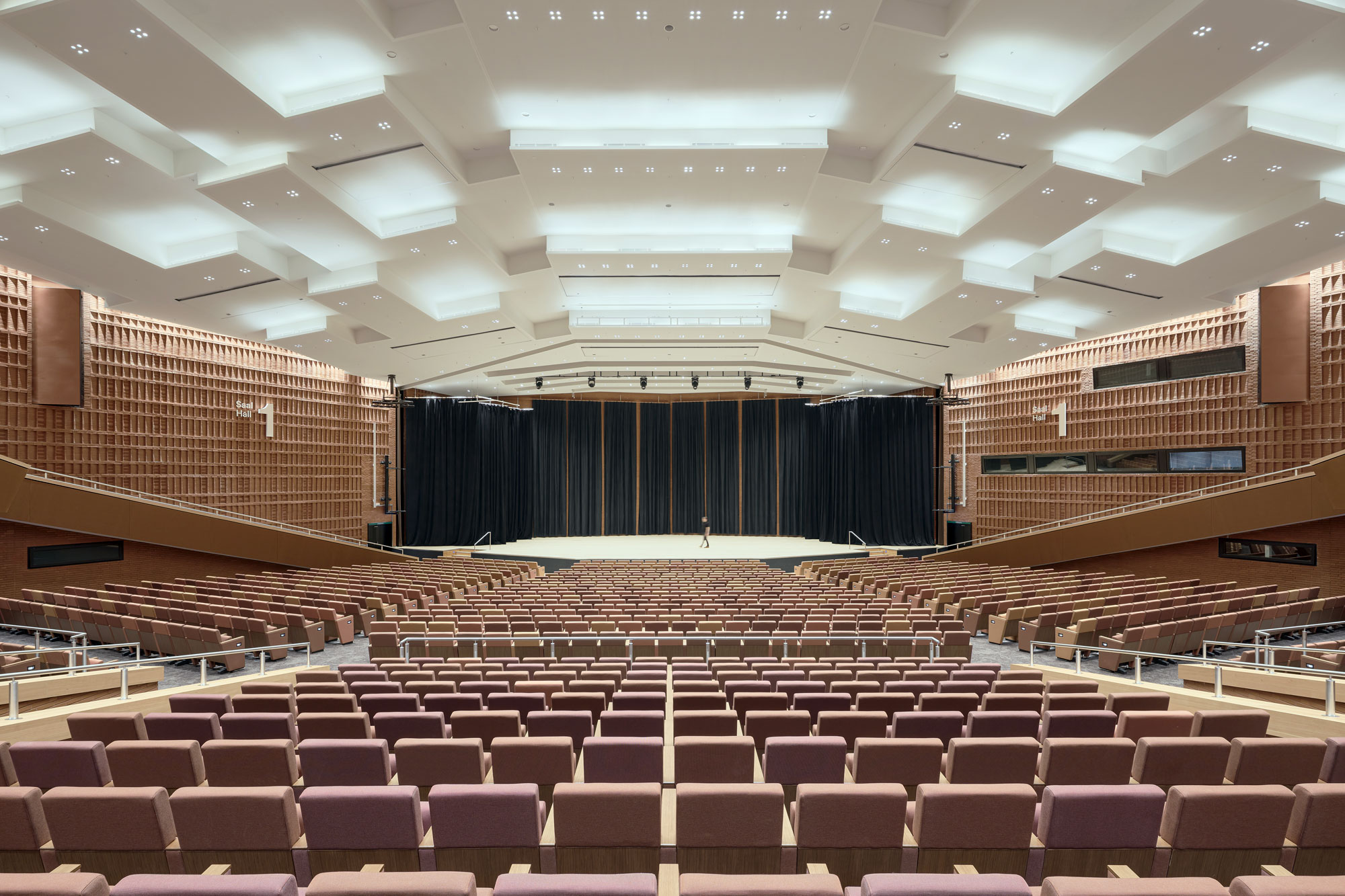 Outside the hall, generously-dimensioned foyers on two separate levels grant a direct view of Planten un Blomen Park. They lend themselves to welcoming guests, offering informal coffee breaks or setting up product presentations.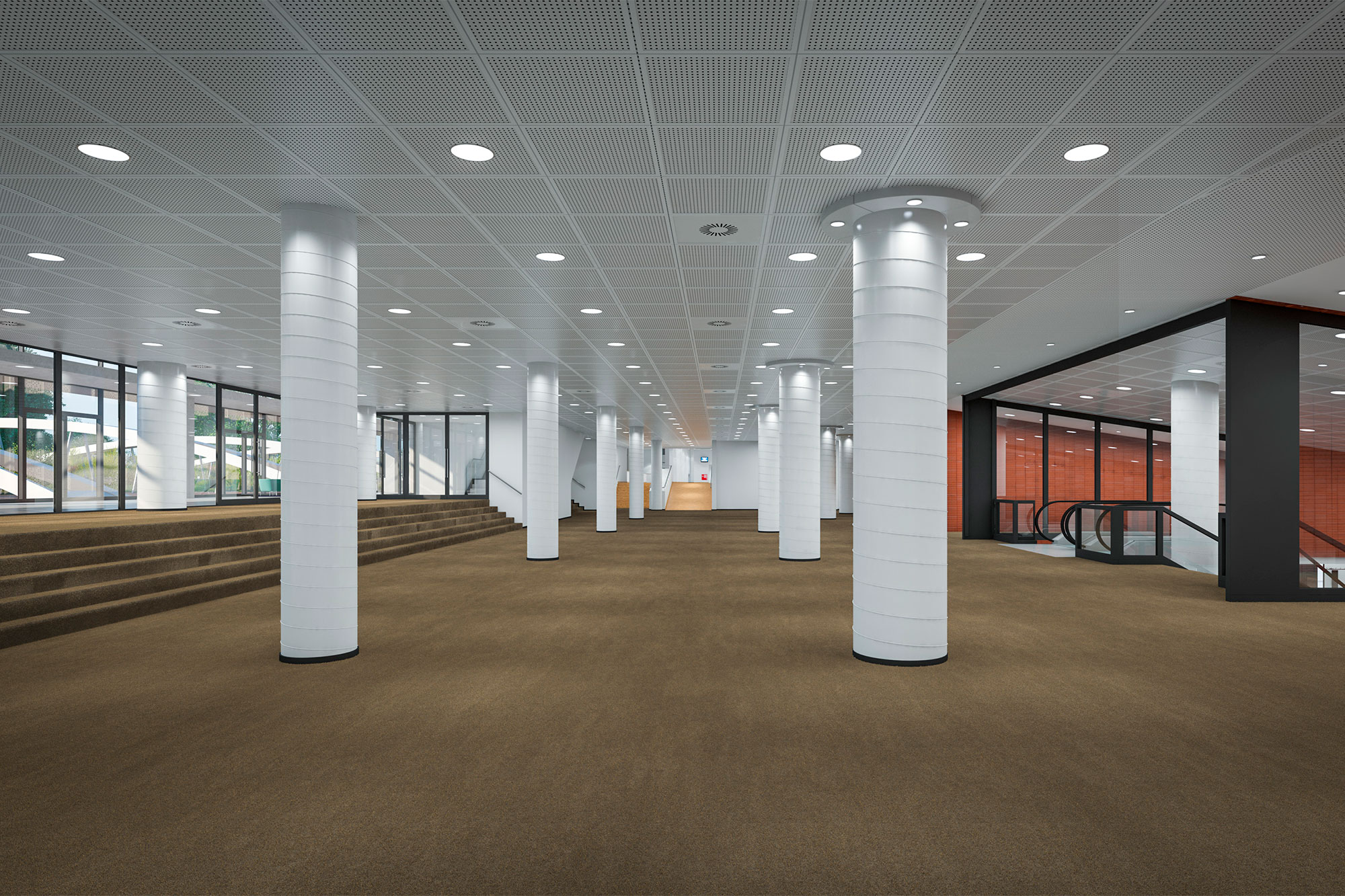 Hall Z, our second hall with permanent row seating, is located on the third level in the CCH East section. With 820 square meters of gross surface area and an impressive eight-meter clear height, it provides enough capacity for up to 965 seats. Its large stage is ideally suited for specialist conventions, product presentations, concerts and other cultural events; it can even be used for car shows. Our Hall Z is also flexible: Some of the seat rows can be easily removed to expand the presentation area. Three interpreter booths top off the extras available in Hall Z. Needless to say, its sound, lighting and stage systems are state-of-the-art, as well, and our in-house technical team will make every event run seamlessly.
Hall 4 is located in the CCH Center section (ground floor) and features a 672 square-meter luxury parquet floor. Anyone looking for an appropriate venue for conferences, lectures or exclusive product presentations will be thrilled! The hall has a movable, barrier-free stage with a stage lift and is equipped with leading-edge technology. Its ceiling (at a 4.5-meter clear height) has been redesigned based on the latest standards and ensures superior acoustics. The hall has two integrated interpreter booths. The seating arrangement is flexible: When seats are placed in rows, the hall can accommodate an audience of 798; with classroom-style seating, there are 423 seats.
Hall 4 is directly adjacent to Foyer 4 which provides a great ambience for coffee breaks, small exhibitions or a welcome reception. For large-scale events at the CCH – Congress Center Hamburg, this area can be converted into a cloakroom.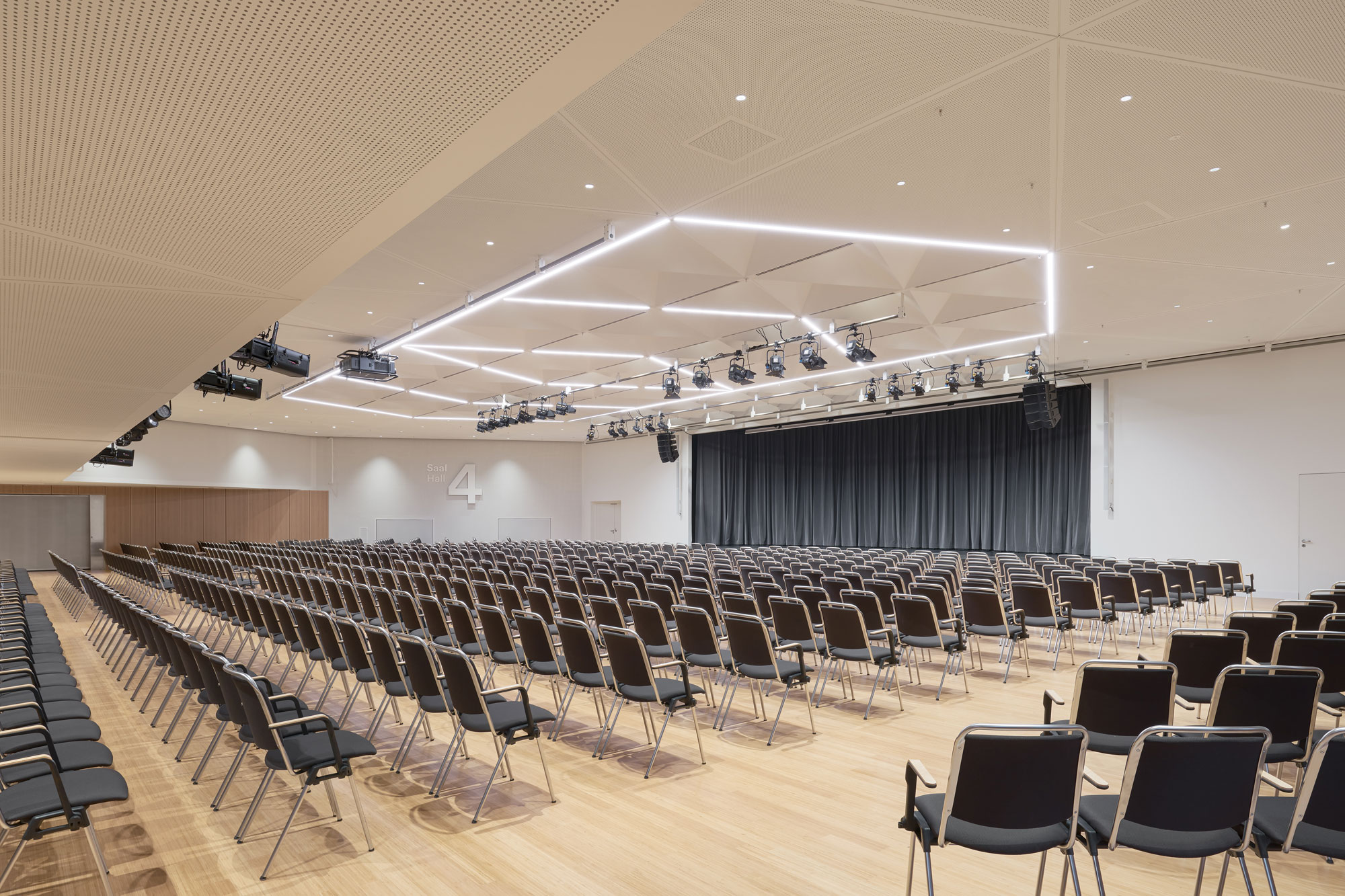 Our Halls X and Y on the first and second levels of the CCH East section excel in flexibility, allowing six to twelve different room sizes and configurations per hall level, whether for breakout sessions, exhibitions or banquets. They are designed for a maximum attendance of 1,200 per level. Variable seating options can accommodate audiences of up to 1,200 when using seat rows, 725 in a classroom-style arrangement, 972 in a banquet arrangement with 12 persons to a table. The floors have rug coverings. From the foyers of these rooms, people have a stunning view of the CCH entry hall.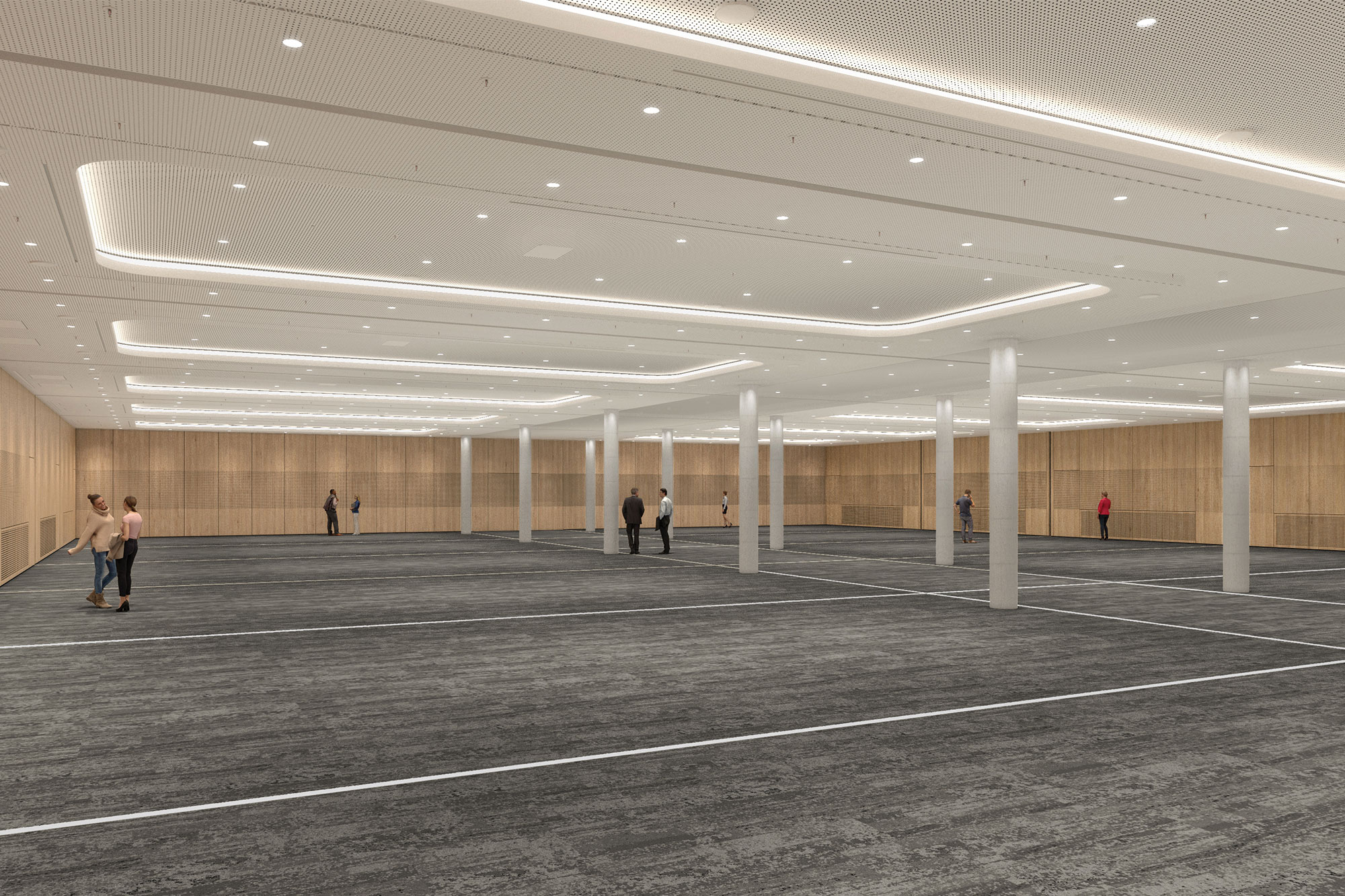 With its redesigned forecourt and access area, the CCH greets the world with an open, inviting gesture, expressing the spirit of the famous port city of Hamburg. The main entrance of the CCH is located directly at the Congressplatz square. This elegantly-designed 2,600 square-meter forecourt area extends from the Dammtor train station to the main entrance of the CCH – Congress Center Hamburg. The centerpiece of this impressive square is a green, terraced area that leads to the Planten un Blomen park. The Radisson Blu Hotel can be reached directly. You never have to walk far in and around the CCH. The exhibition campus and the city center are likewise easily reached on foot. So when are you coming to see us?
Our catering services for you
Hospitality is in the genes of our partner, Käfer Service Hamburg GmbH. The Käfer team puts all its experience, passion and quality-mindedness into creating moments of perfect culinary enjoyment at the CCH – Congress Center Hamburg. To serve your guests, Käfer will provide food, beverages, equipment, staff and, if desired, full-service hospitality. This means that you can fully focus on attending to your visitors, guests and business partners.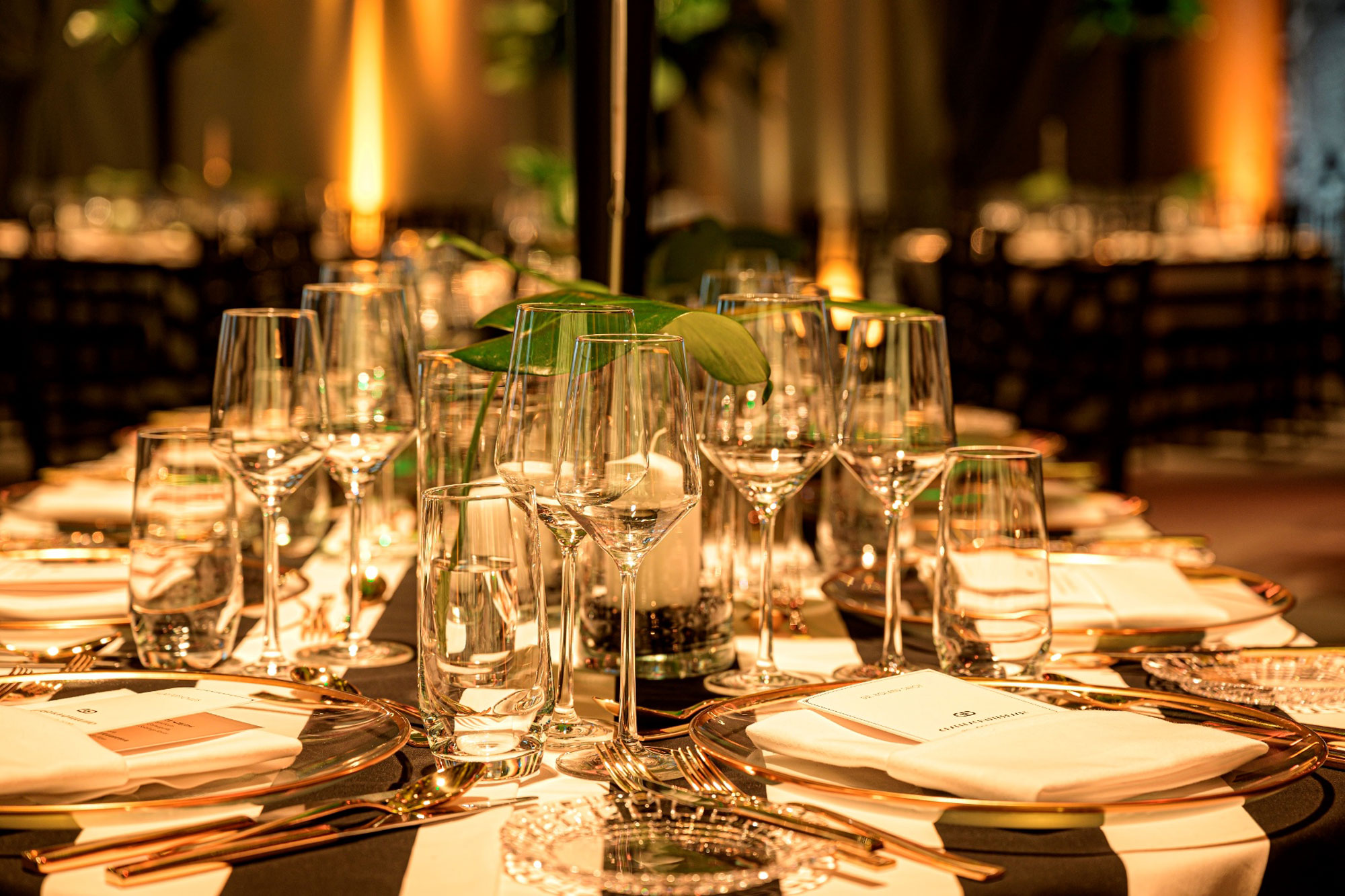 Photo credits
Catering image: © Käfer Gruppe
CCH renderings: © Planning Consortium agnLeusmann with TIM HUPE Architects, Hamburg