Ready for your show: Exhibition spaces at the CCH
"(Nearly) everything is possible!" This is what the new CCH — Congress Center Hamburg stands for. Of course, the same promise applies to exhibitions or product presentations accompanying conventions or corporate events. We have a suitable space for whatever you're planning – see for yourself!
With 6,930 m2 of floor space, Hall H is unobstructed by pillars and can be subdivided into two segments. With a maximum capacity of 6,400 attendees, this hall is an ideal venue for exhibitions and product presentations. Aiming high? No problem! With a ceiling height of 8.85 meters, even extremely large exhibits will fit into this hall.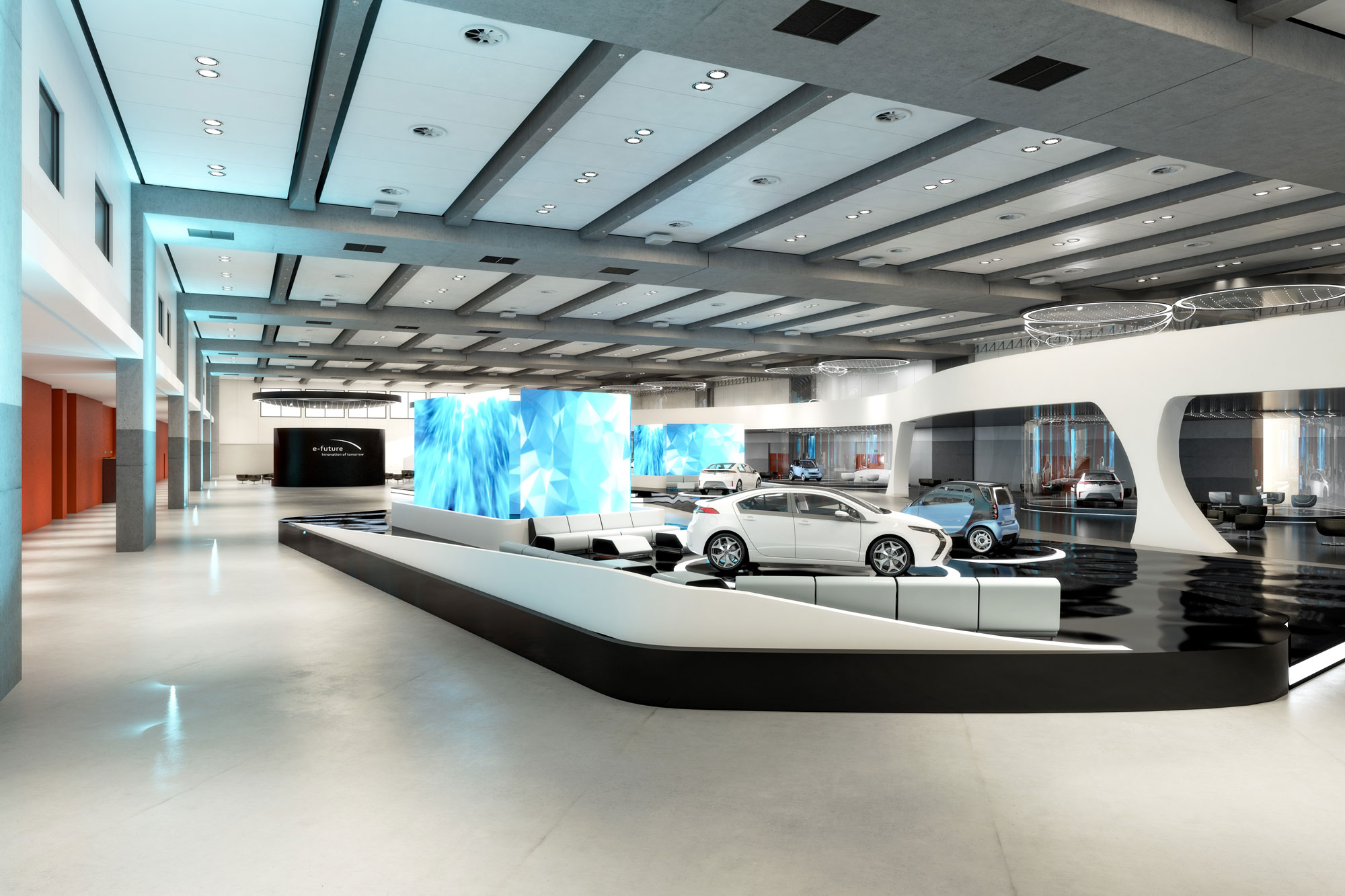 Hall 3 is a generously-spaced hall equipped with leading-edge conference, stage, sound and projection systems. What is more, the second largest hall at the CCH features an expansive permanent stage. Similar to other spaces at the CCH, the presentation area available in Hall 3 can be easily expanded by adding some of the adjacent spaces. Choose between the foyer of Halls 3 + H or Hall 4 and its foyer.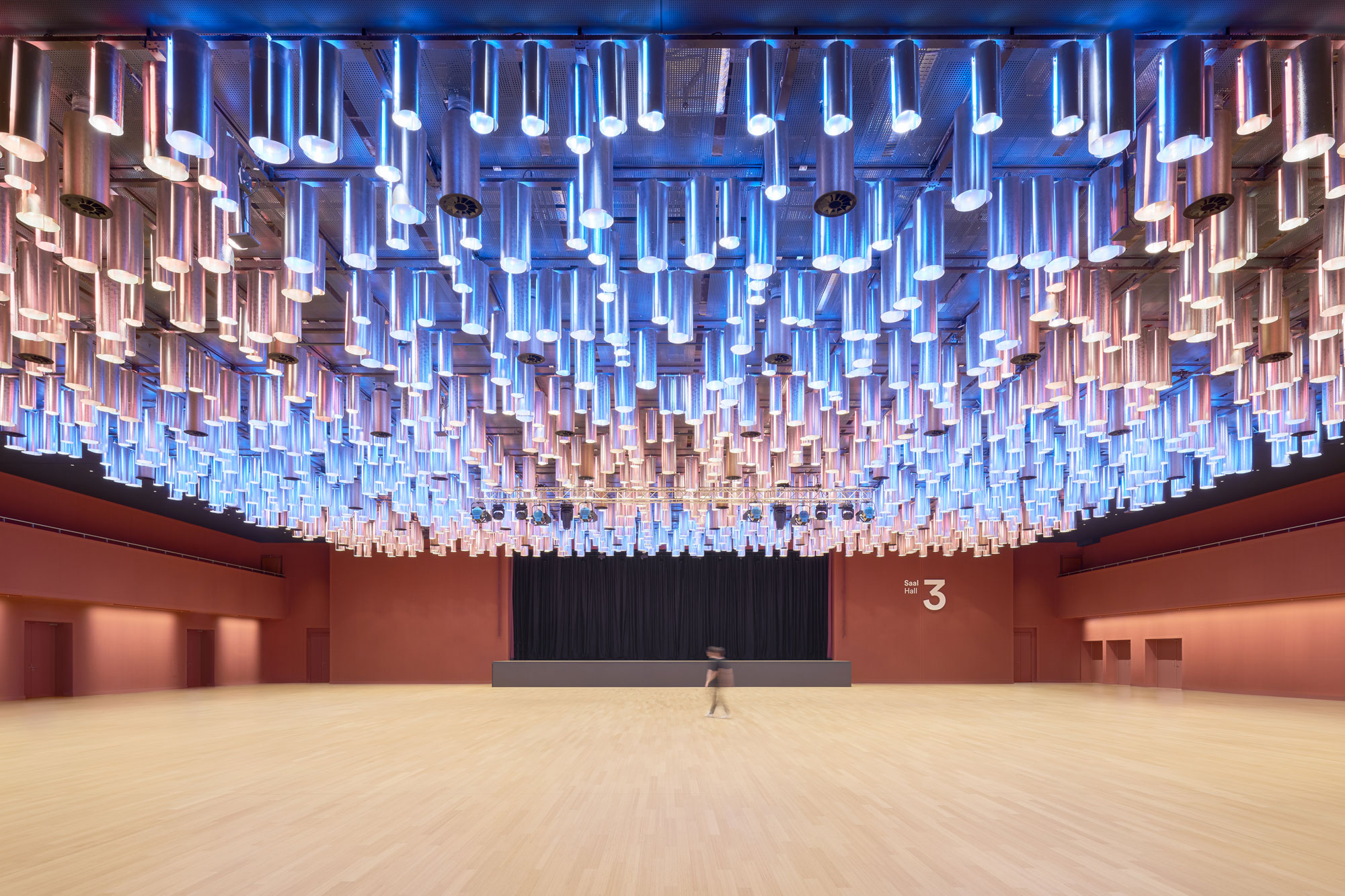 The generously-dimensioned Foyer 3 + H, with a floor area of 1,487 m2, features pillars and a state-of-the-art LED lighting system that can create a wide range of illumination scenarios. The foyer serves as a spacious access area for Halls 3 and H. In addition, it may be used for stand-up receptions and coffee breaks or as a networking area. Or would you like to have additional space for your product presentations? It can all be done! Please note that when both Hall 3 and Hall H are in use, this foyer will be subdivided to ensure proper routing of event attendees. Our project managers will gladly assist you with suggestions and event know-how.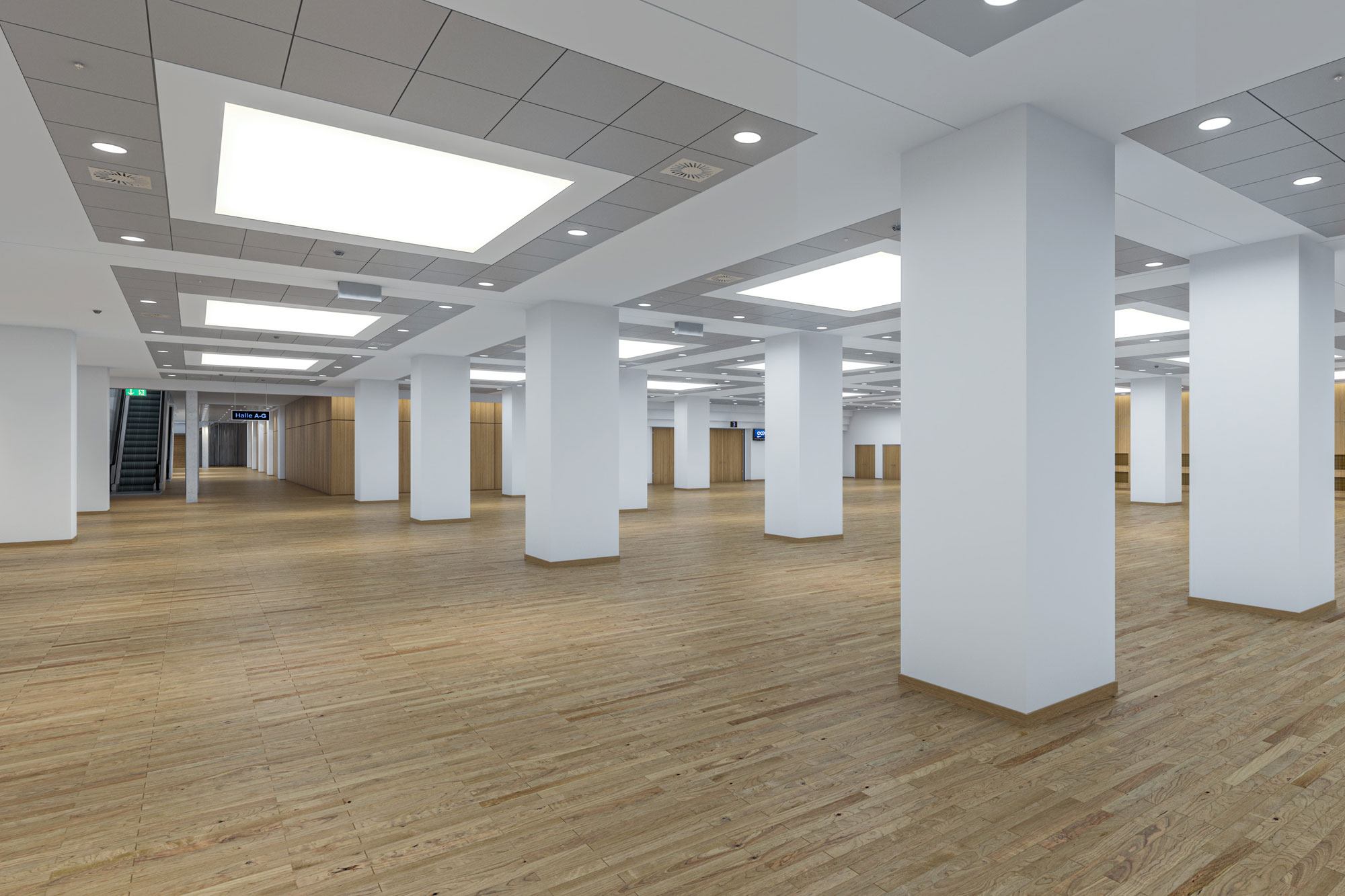 Hall G can be used in several different ways: It is suitable for conventions, conferences and exhibitions as well as for culinary events. A partition is available to subdivide the hall into two roughly equal spaces. A spacious foyer which lends itself to exhibition use connects this hall with conference halls D through F.
Another great benefit: The foyer provides access to the roof garden of the CCH – Congress Center Hamburg.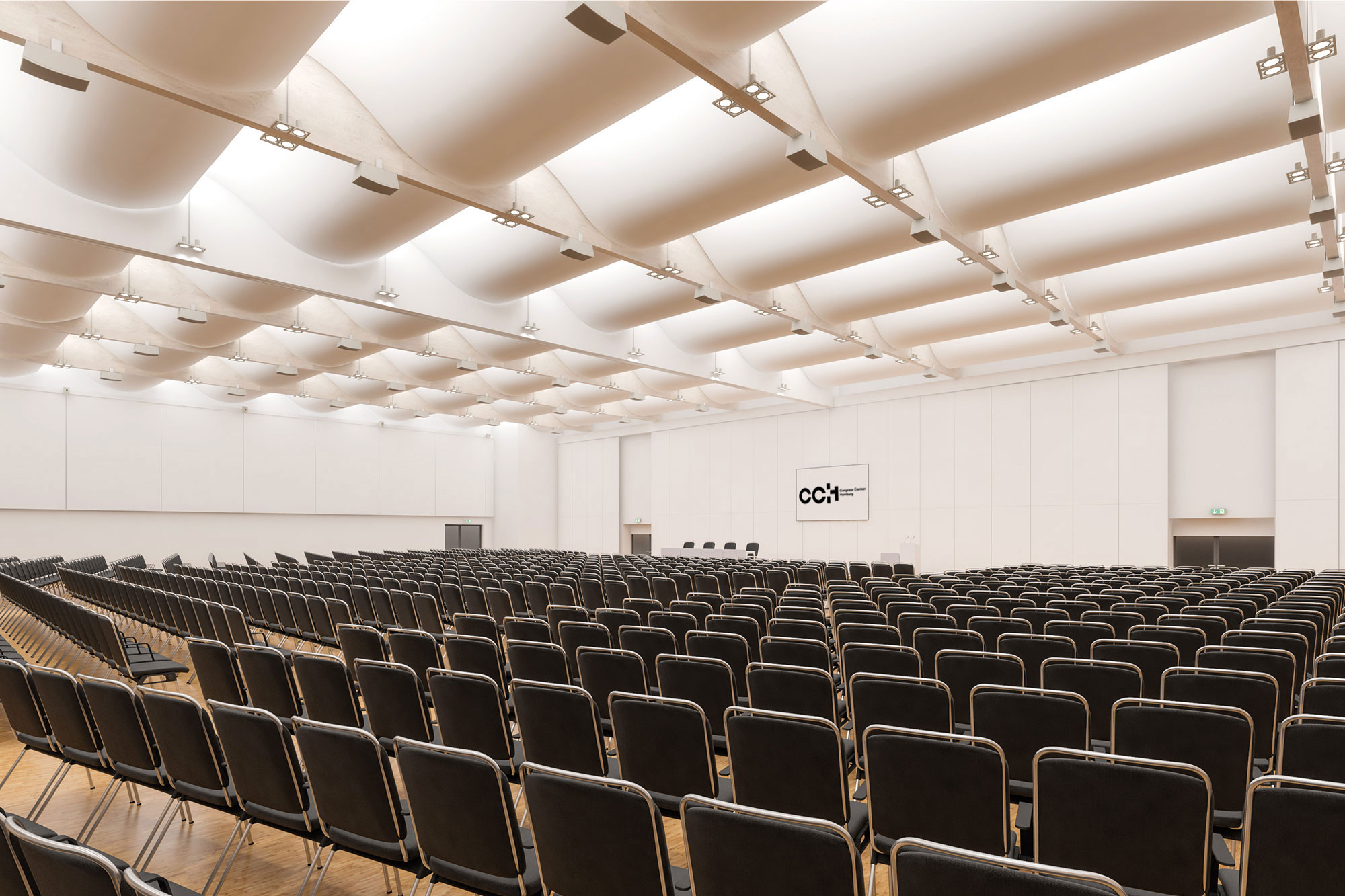 Photo credits
CCH renderings: © Planning Consortium agnLeusmann with TIM HUPE Architects, Hamburg