All analog and digital signage at the CCH – Congress Center Hamburg can easily be customized to provide a uniform information system. Let us know what you need – we will ensure a successful and appealing experience!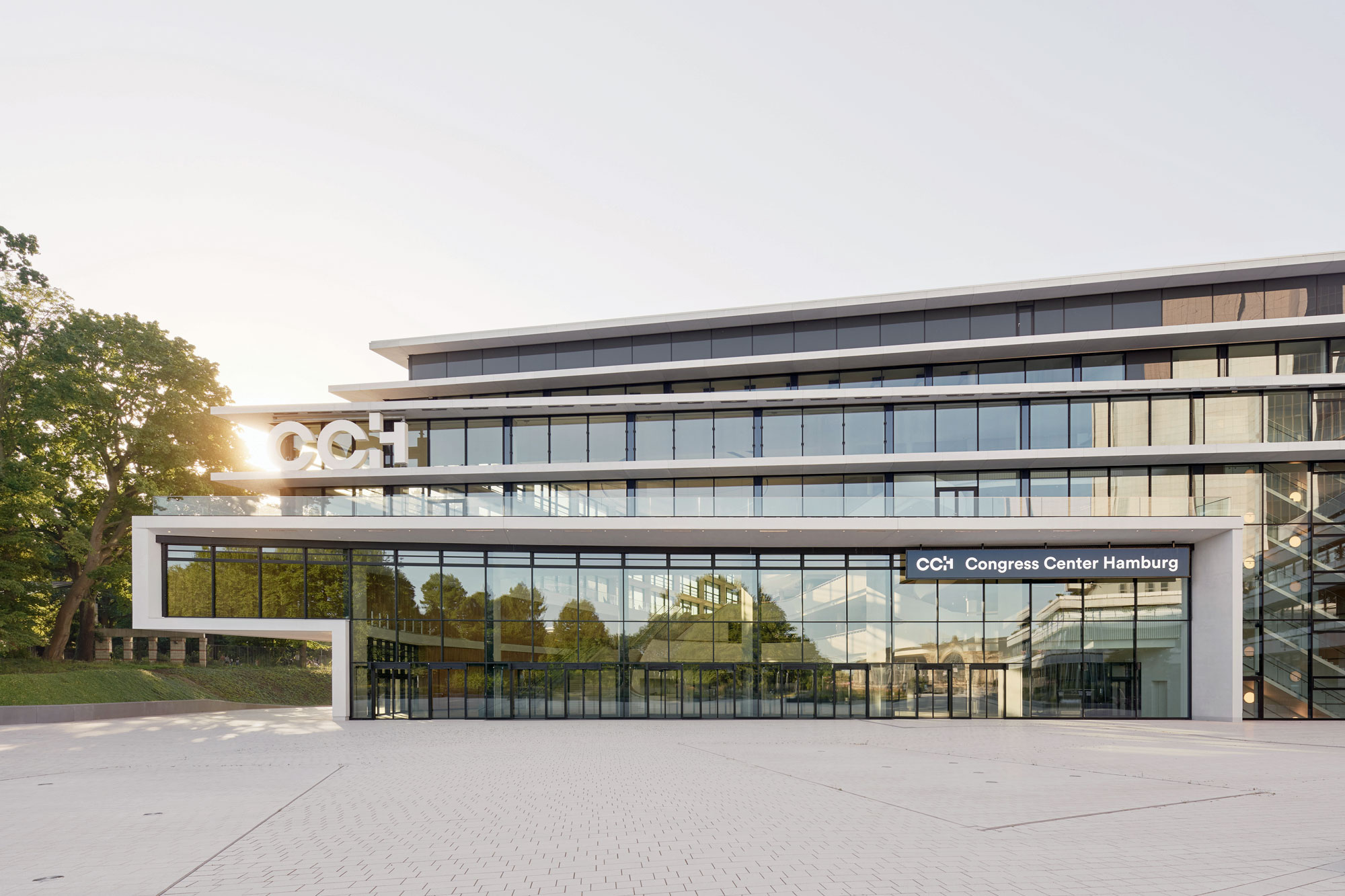 Functional and flexible: Our digital signage solutions
The CCH – Congress Center Hamburg features a digital information system offering countless options for seamless communication with the guests and visitors of your events using digital signage. Would you like to display a warm welcoming message for your guests in the entrance hall, provide them with program or room assignment information, or highlight messages from your sponsors on display screens? We have the right solution for you!
Our system comprises more than 100 screens throughout the building. In addition, our 15 meter-wide, crisp and clear LED display wall next to the main entrance will immediately grab your visitors' attention. Your message is guaranteed to arrive!
Event Branding & Sponsorships
We will gladly arrange the branding and signage for your specific event, provide overview schematics and branding for sponsor advertising areas and the Wi-Fi portal landing page, and handle the production of advertising media and materials, banners and large printed formats (including assembly and disassembly).
For more information please request our comprehensive catalog.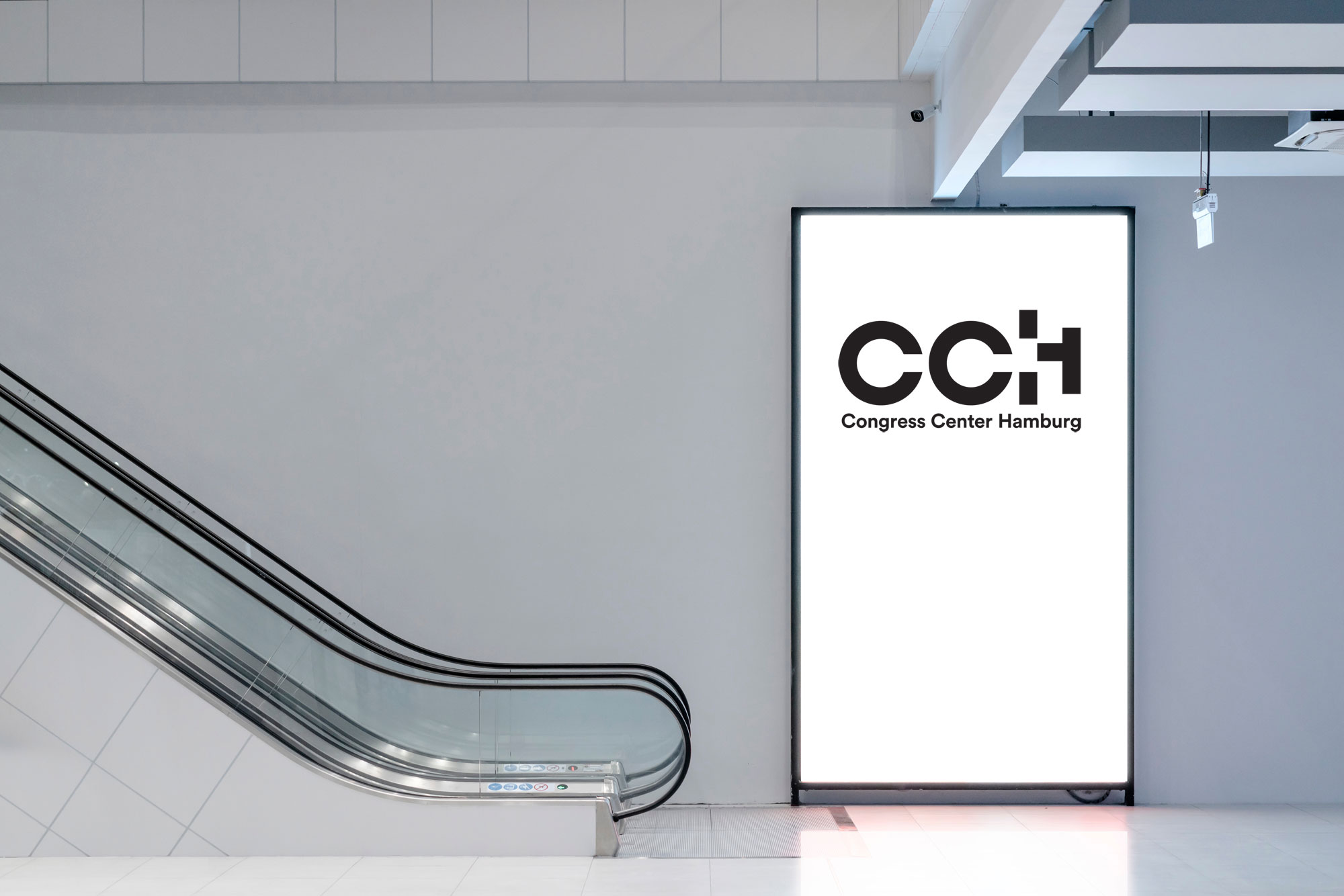 Photo credits
CCH rendering: © Planning Consortium agnLeusmann with TIM HUPE Architects, Hamburg
Photo: © WHYFRAME / Shutterstock.com