Are you planning an event and coming up with lots of great design ideas? We have the right event technology in place and will gladly custom-tailor a full-service package for you. Feel free to contact our project management team with any questions or information requests at any time!
Unmatched communications infrastructure
The AV network at the CCH was completely redesigned and implemented to meet all requirements of event engineering. Its dimensions are unique in the industry. It allows our event technicians to control all relevant components throughout the building, from general lighting to audio, video and signage, and through to hall lighting. Practically all subsystems are digitalized and automated and can be controlled via the new network. They are guaranteed to ensure utmost operational safety and flexibility.
What does that mean for your event? Suppose you are renting Hall 1. The technician will use a laptop or iPad to control the lighting system and mixing console and manage all incoming and outgoing audio signals. In addition, the technician can use a graphics switch to remotely toggle between signal sources for projections; he or she can program the foyer screens to display your signage, and trigger a gong as a signal for your audience to enter the hall.
Crystal-clear sound throughout the building
Trust your ears: They can tell the difference! The CCH – Congress Center Hamburg boasts Europe's largest Dante audio network. No other convention center can match this system. The new CCH also features the largest permanent Shure ADX installation anywhere in Europe, a wireless technology for audio transmission (e.g. microphones) with 250 individual channels. Furthermore, we provide multiple redundant and expandable systems that can be controlled digitally and flexibly by our technicians. You will be thrilled by the technology and sound quality at the CCH!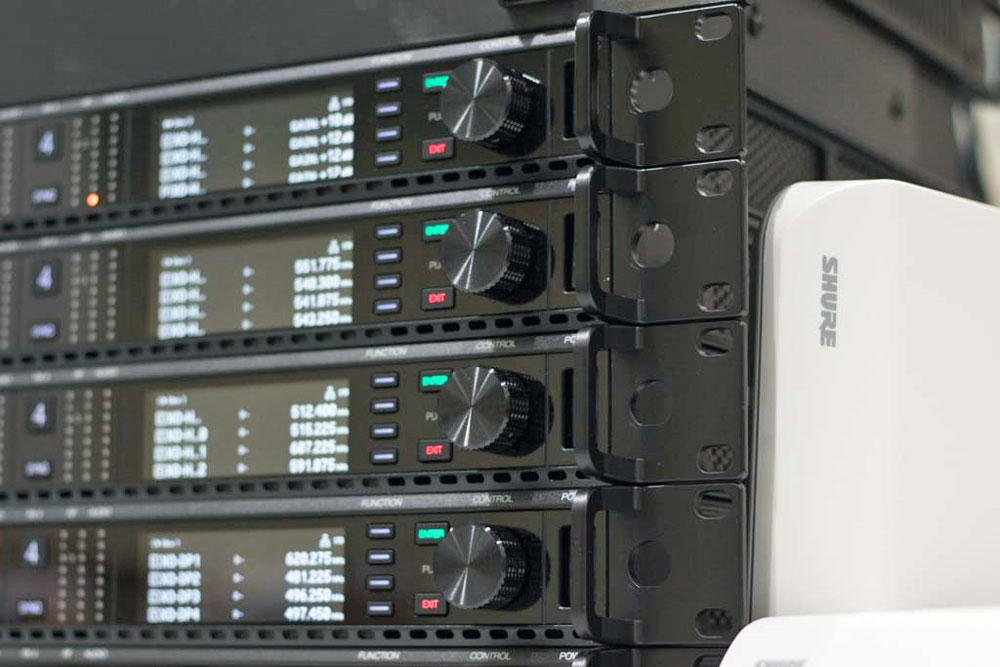 Professional-grade video and projection equipment
We will make your event an unforgettable experience. We know how to create magical moments! All the halls of the CCH – Congress Center Hamburg have state-of-the-art video and production equipment. Our technical team will be happy to enlighten you about all the technical options available in our halls and event spaces. Another detail: In our backstage areas, artist dressing rooms and all other spaces used as backstage offices throughout the CCH – Congress Center Hamburg, you can follow the news from around the world via IPTV.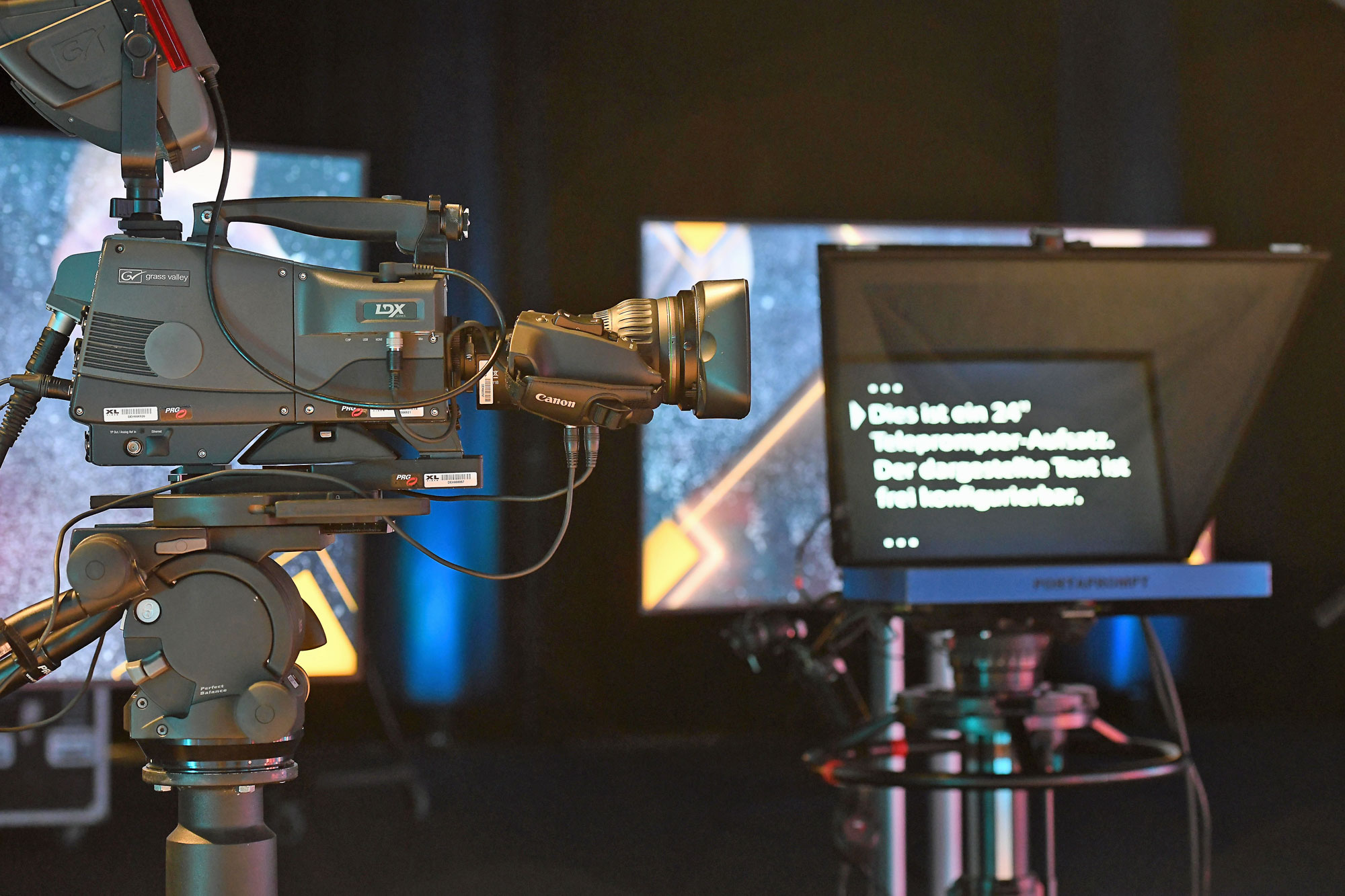 Lighting: We'll never leave you in the dark
It goes without saying that perfect lighting is available everywhere at the CCH. All our halls and foyers are equipped with lighting systems by major manufacturers to present your event in the best light, whether it is a convention, a corporate event or other occasion. Powerful light control panels, TV studio-type illumination systems as well as various types of effect and ambient lighting will create the perfect mood for every event, fine-tuned to suit your particular needs and ideas. Our signal infrastructure can process all common light control protocols. Of course, our systems include battery-buffered spotlights, lighting fixtures to highlight exhibition stands, buffets or special exhibits in a wide range of color temperatures, strip lighting for walls and panoramas, effect lighting as well as moving lights.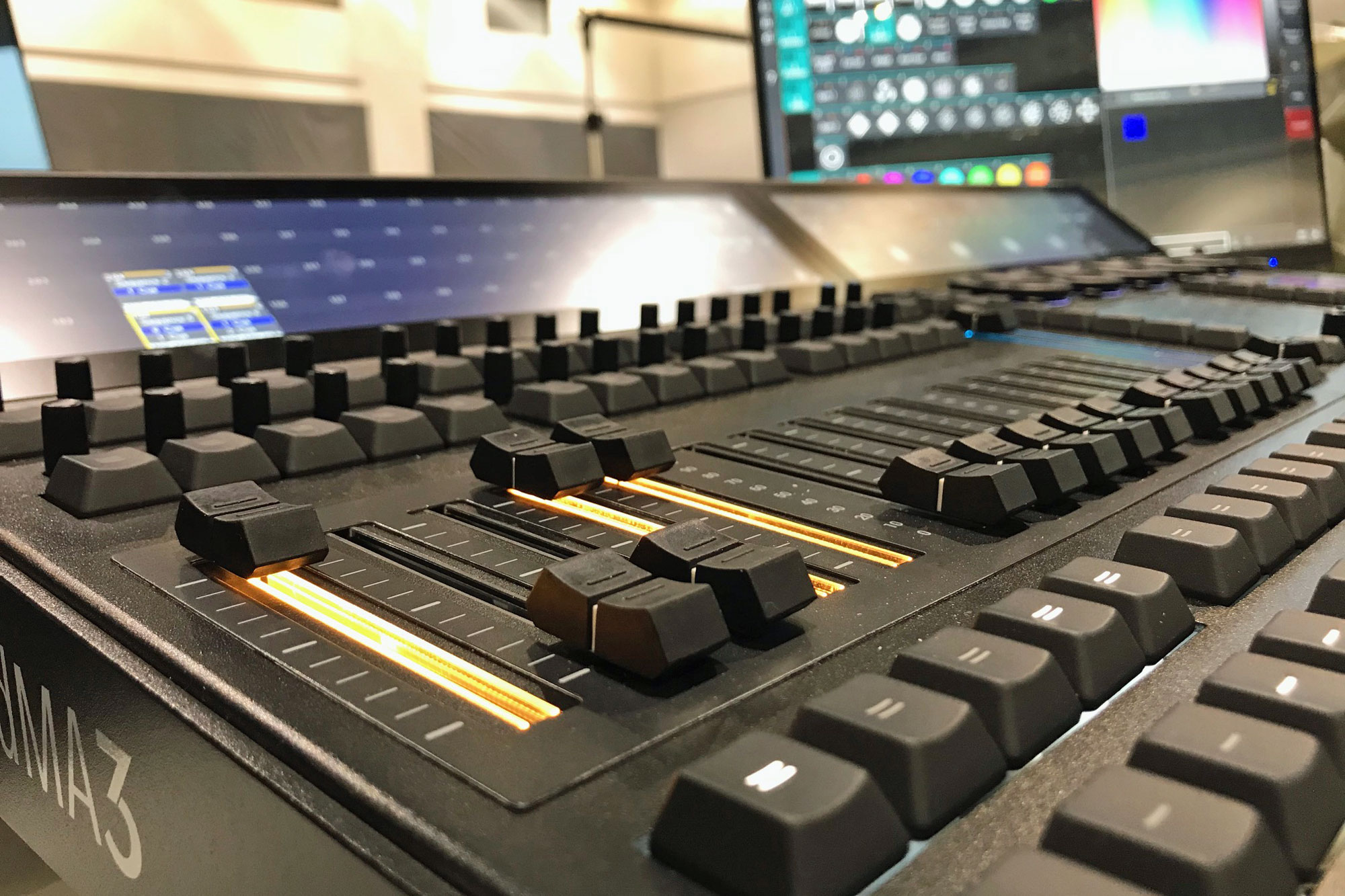 Stage equipment for your grand performance
Curtains up for your show! Our stages are as multifaceted as your event requires. The new CCH – Congress Center Hamburg has four venues with permanent stages, some of which can be expanded by adding platforms as needed. In particular, the stage equipment in Hall 1, our largest event hall, provides an enormous range of transformation options for any imaginable stage set. Thanks to the fly system with line sets as well as various suspension points and lifting podiums, your production can use whatever scenery, curtains and spotlight arrangements you need to achieve the desired visual effects.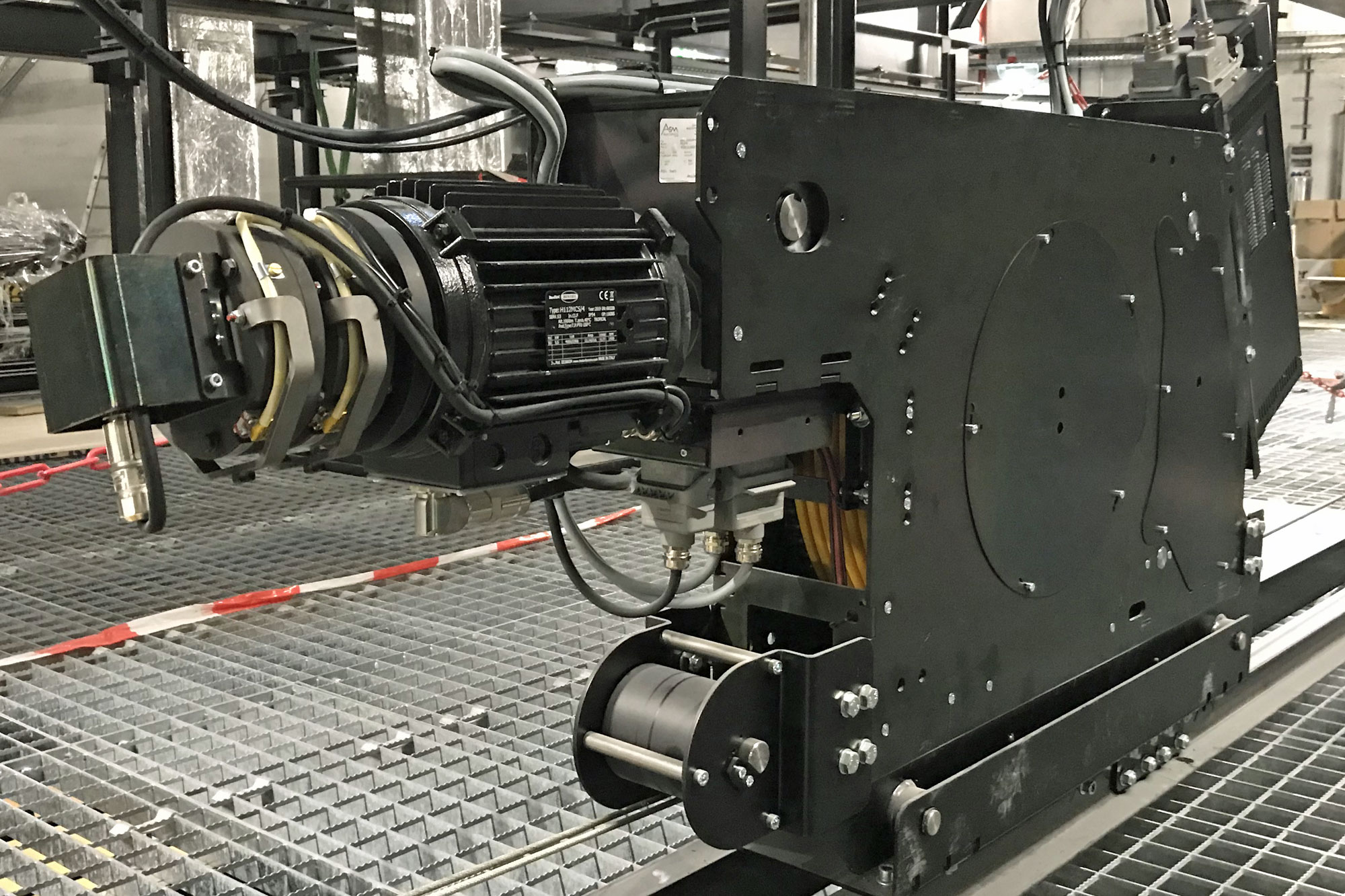 In Halls 1 and 3, there is an apron in front of the main stage which can move continuously and be stopped at any height, not only the typical standard levels. Flexibility is our strength. Whether in our entrance hall, the foyers or the smaller halls, our experienced stage technicians will gladly set up mobile stages for your special performance.
In addition, some of our halls have permanently installed, motor-operated roller screens, or we can provide mobile projection screens.
In addition, some of our halls have permanently installed, motor-operated roller screens, or we can provide mobile projection screens.
Our lecterns were custom-made to suit our requirements. They excel in terms of technical equipment and functionality as well as timeless design. The lecterns on the large stages in Halls 1, 3 and Z are height-adjustable and suitable for wheelchair users when needed. They also feature removable 32-inch display screens.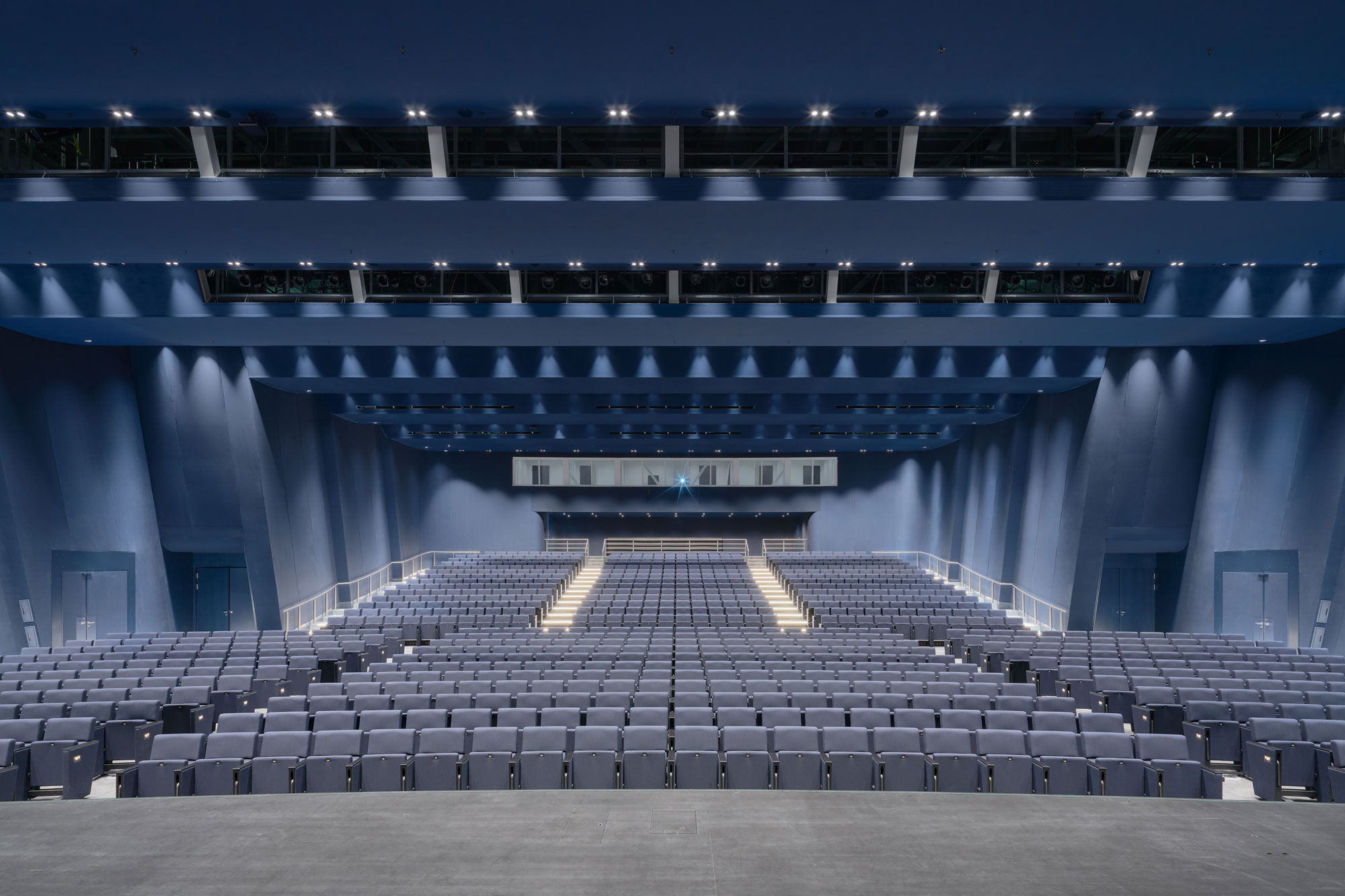 Photo credits
Top picture: © Protones Veranstaltungstechnik GmbH
CCH renderings: © Planning Consortium agnLeusmann with TIM HUPE Architects, Hamburg