Glitz and glamour for banquets and galas
You have something to celebrate? Celebrate with us! Banquets and galas have been in good hands at the CCH – Congress Center Hamburg for many, many years. The CCH excels with experienced staff and unmatched, flexible halls. This is where you can find the city's largest daylit event space and an impressive entrance hall to welcome guests in grand style. Not to forget the CCH's privileged location right in the heart of Hamburg. Your guests will appreciate the short traveling distance!
The first impression always counts. You know it the moment you walk into the daylight-flooded entrance hall which is shaped like an arching atrium: The interior design of the new CCH is unique and game-changing. With a ceiling height of up to 25 meters, the entrance hall is one of the architectural highlights of the complex that provides a perfect ambience for exquisite balls, award ceremonies or festive receptions. All parts of the building are accessible from here. Escalators and lifts provide barrier-free access to the East, Center and West vertical sections. Fixed stairs are also available for guests to proceed to the halls you have booked. So come and celebrate!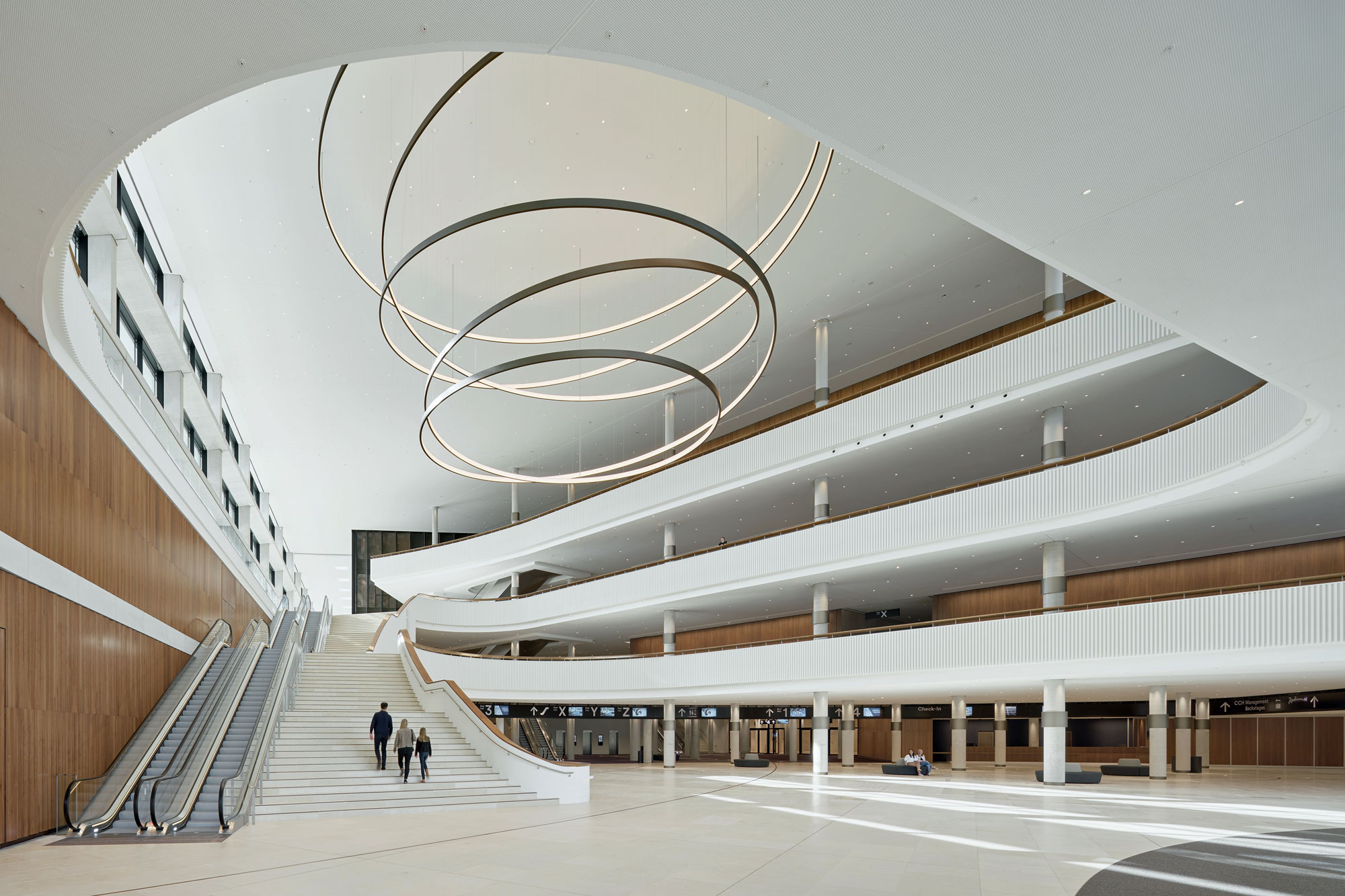 Want to organize a festive banquet, a ball, a gala dinner with a grand stage, or a cocktail event? Hall 3, steeped in tradition, is an elegant venue on the ground floor of the center section. Hamburg's largest ballroom has undergone a rejuvenation recently. Among its truly exceptional features is the ceiling-mounted lighting arrangement which is under historic preservation protection. Its more than 1,000 custom-designed steel cylinder luminaires have been retrofitted with modern LED lamps. Hall 3 is equipped with advanced conference, stage, sound and projection systems.
What is more, the second largest hall at the CCH features a large permanent stage. Our in-house event production team has all the audio-visual, rigging, lighting, sound and stage technology expertise you could possibly want and will support your event from the planning stages until completion.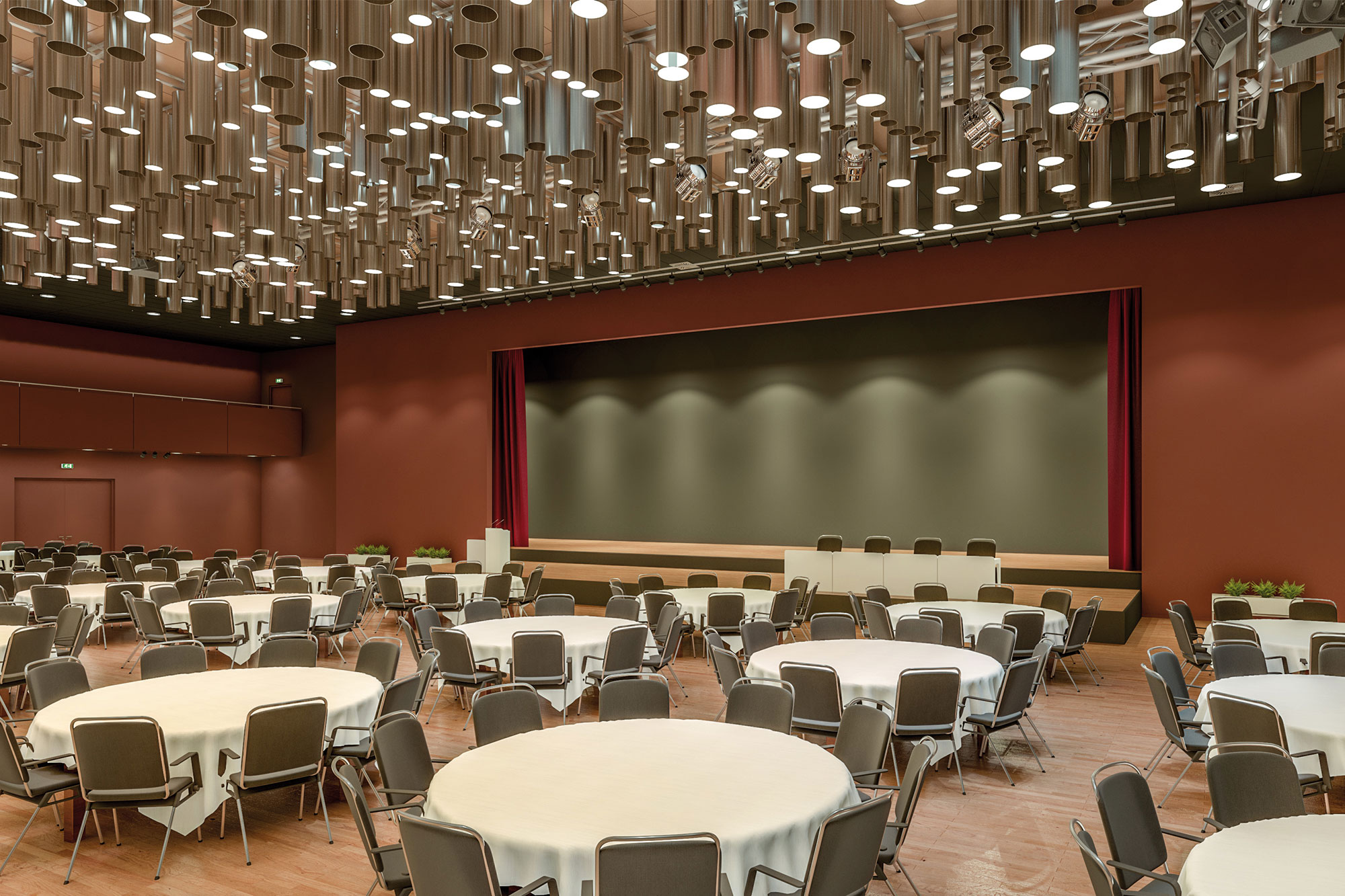 The generously-dimensioned Foyer 3 + H, with a floor area of 1,487 m2, features pillars and a state-of-the-art LED lighting system that can create a wide range of illumination scenarios. The foyer serves as a spacious access area for Halls 3 and H. In addition, it may be used for stand-up receptions and coffee breaks or as a networking area. Or would you like to have additional space for your product presentations? It can all be done! Please note that when both Hall 3 and Hall H are in use, this foyer will be subdivided to ensure proper routing of event attendees. Our project managers will gladly assist you with suggestions and event know-how.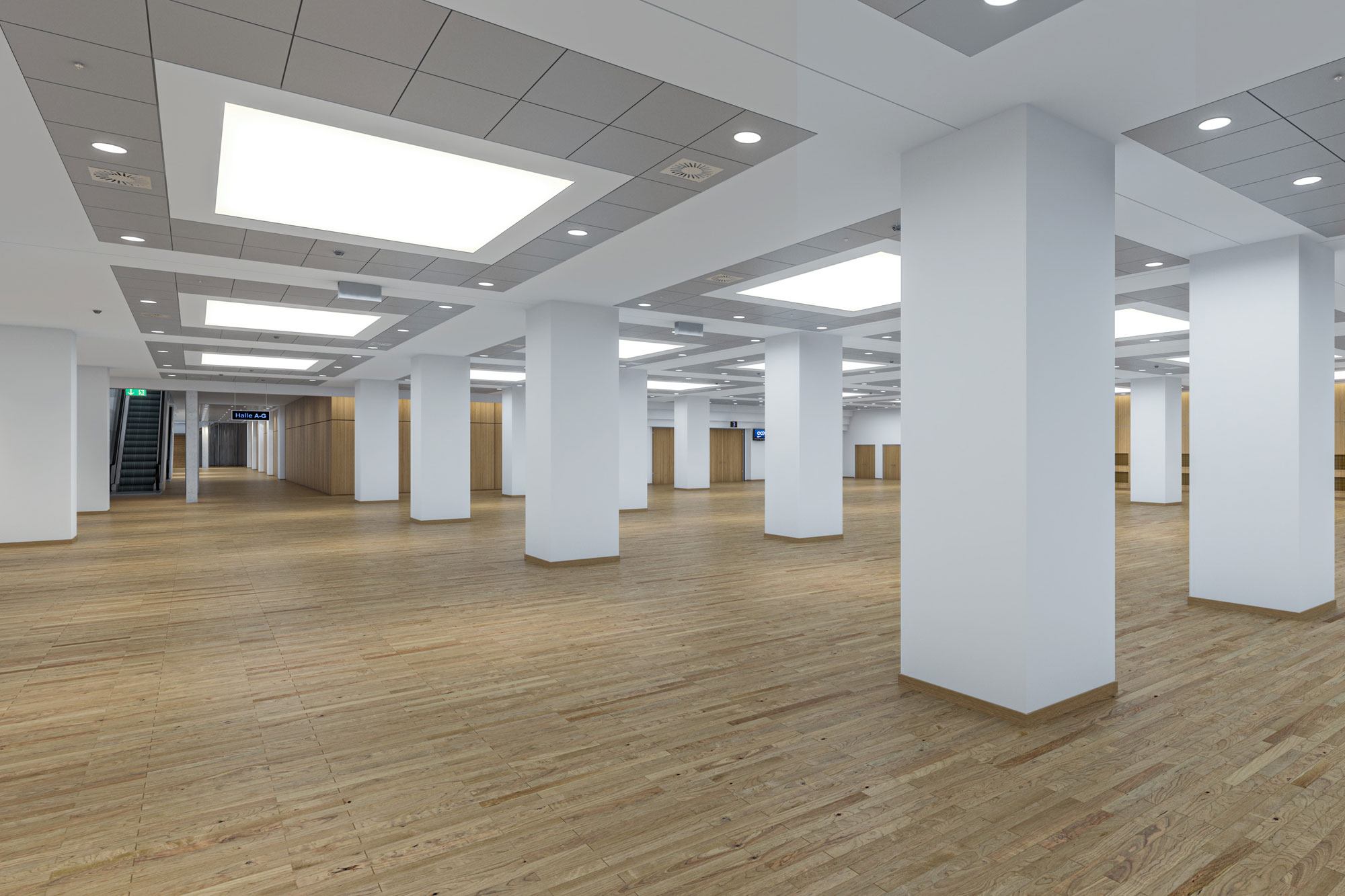 Hall 4 is located on the ground floor of the CCH Center section. It provides many flexible options. For example, choose a festive banquet-style seating arrangement for 492 guests, twelve to a table; or a stand-up reception set-up. The fixed main stage, accessible from an artist's dressing room, can be extended from 35 to 59 square meters. The LED lighting system in Hall 4 enables a wide range of beautiful lighting scenarios. We will never let you appear in a bad light!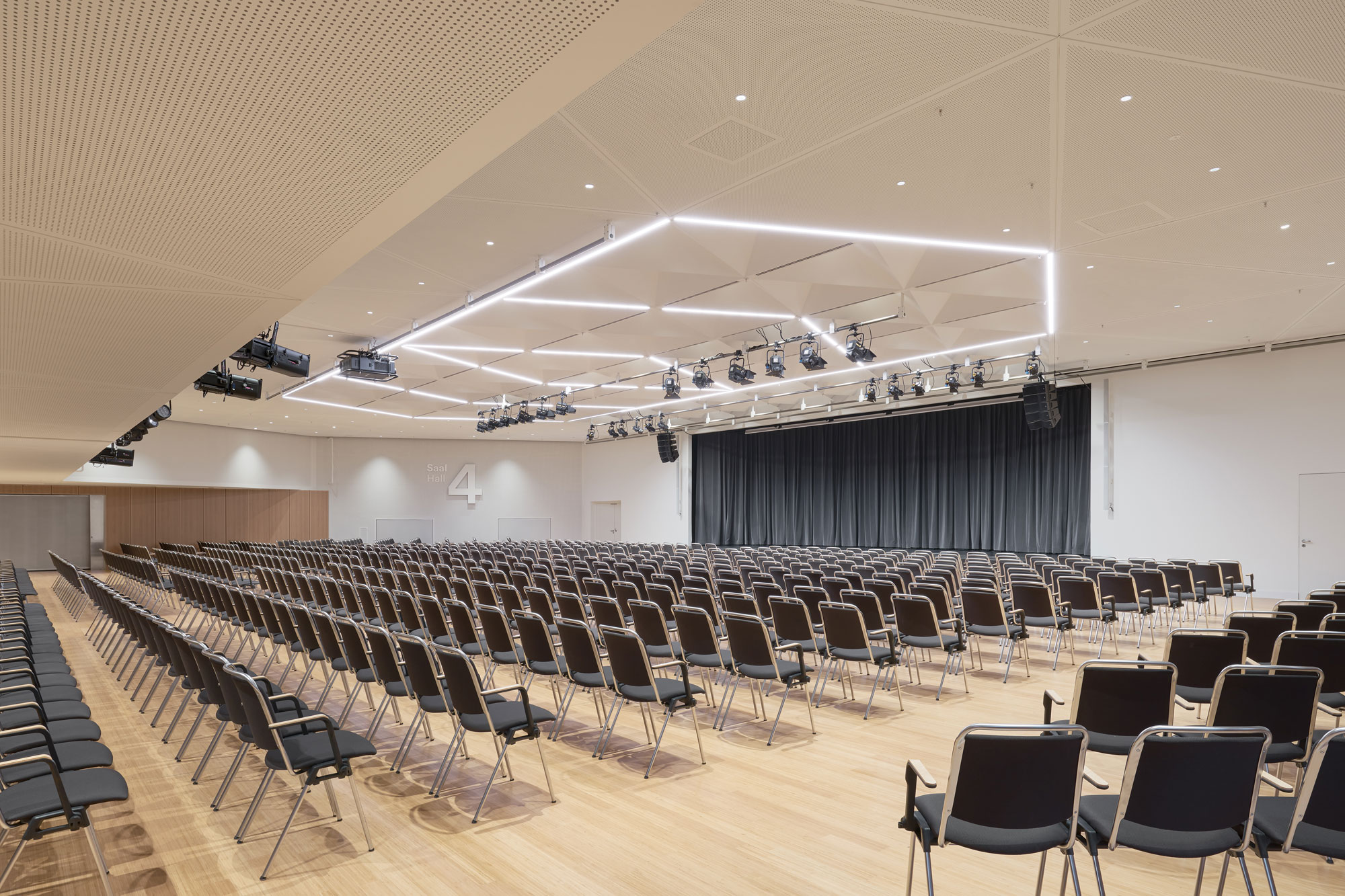 Our catering services for you
Hospitality is in the genes of our partner, Käfer Service Hamburg GmbH. The Käfer team puts all its experience, passion and quality-mindedness into creating moments of perfect culinary enjoyment at the CCH – Congress Center Hamburg. To serve your guests, Käfer will provide food, beverages, equipment, staff and, if desired, full-service hospitality. This means that you can fully focus on attending to your visitors, guests and business partners.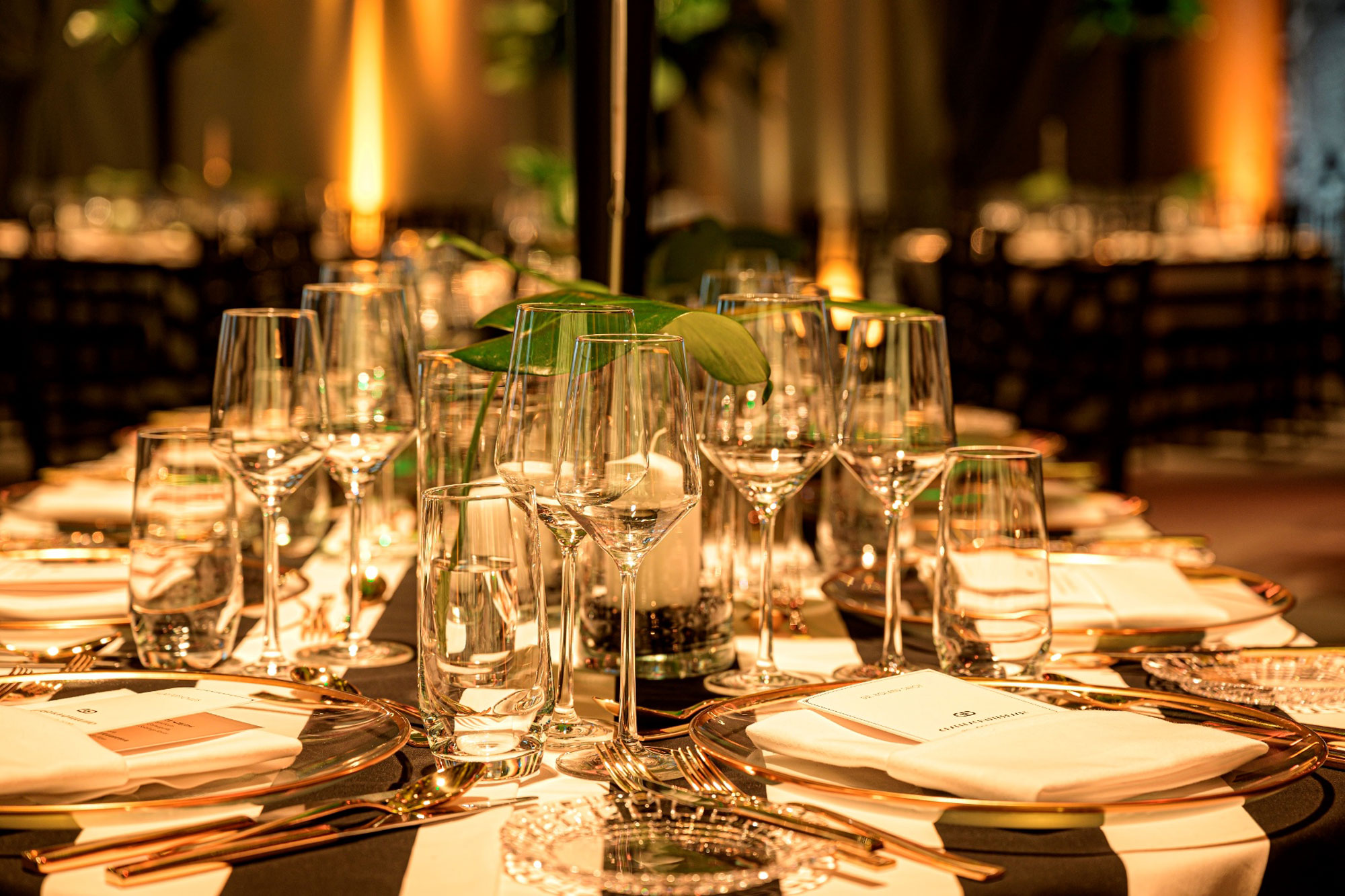 Photo credits
CCH renderings: © Planning Consortium agnLeusmann with TIM HUPE Architects, Hamburg
Catering image: © Käfer Gruppe