Focus on safety and security
Our security staff will make sure that when you return to our building in the morning you will find everything you left behind the day before in exactly the same condition. Our range of security services also includes admission and access control. Furthermore, we can provide on-site paramedic staff who will be ready to intervene in a medical emergency if necessary.
Available services include:
Security personnel and surveillance
Admission and site monitoring
Hygiene Managers; Health and Safety Guidelines
Paramedics
Hall Inspector for Hall H, in charge of overseeing assembly and disassembly as well as event execution. The Hall Inspector will also ensure adherence to all regulatory requirements (such as keeping obstructions out of high-traffic corridors and escape routes).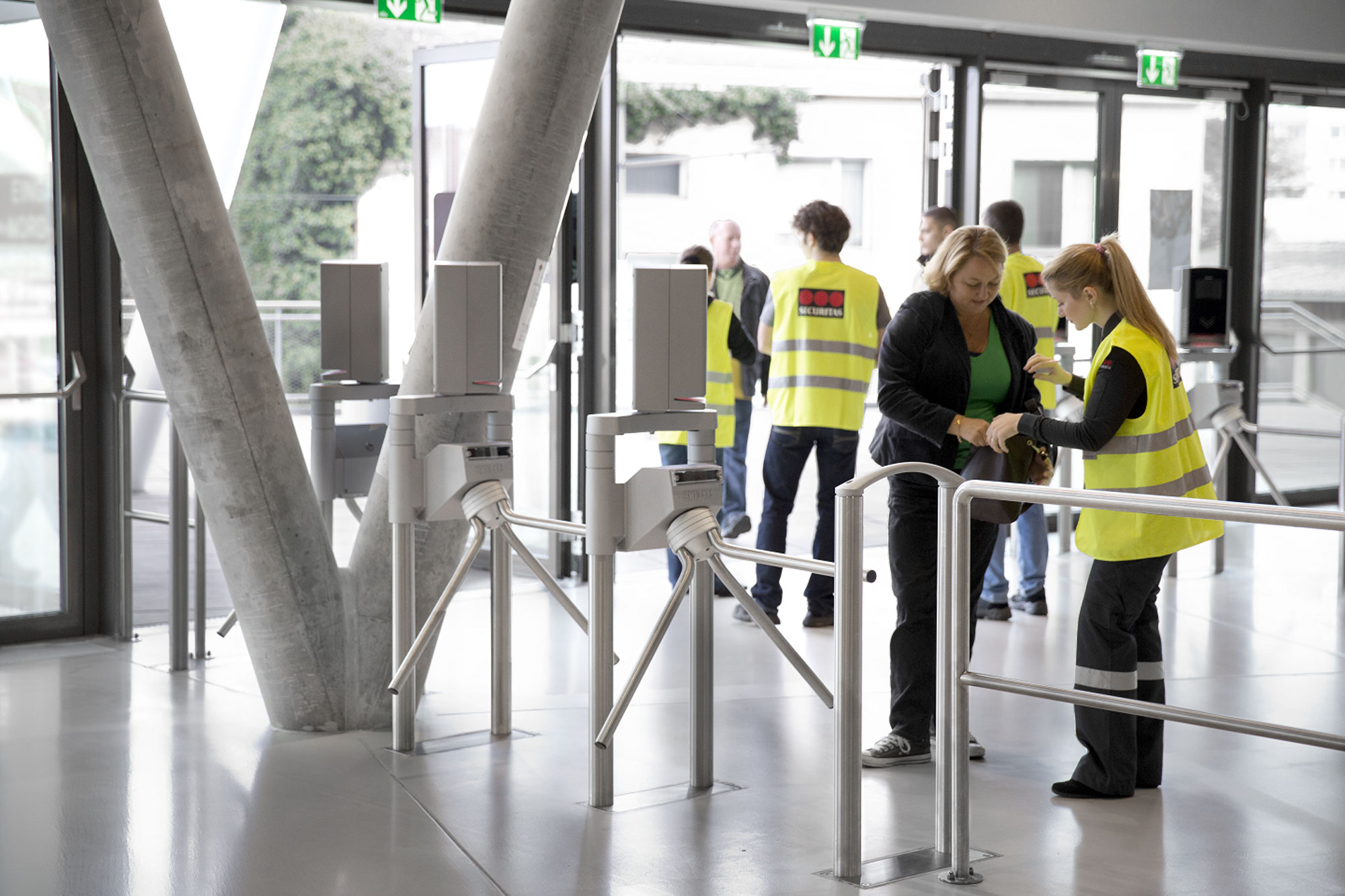 Photo credits
Header: © Barrington/Stock.adobe.com
Picture: © Securitas