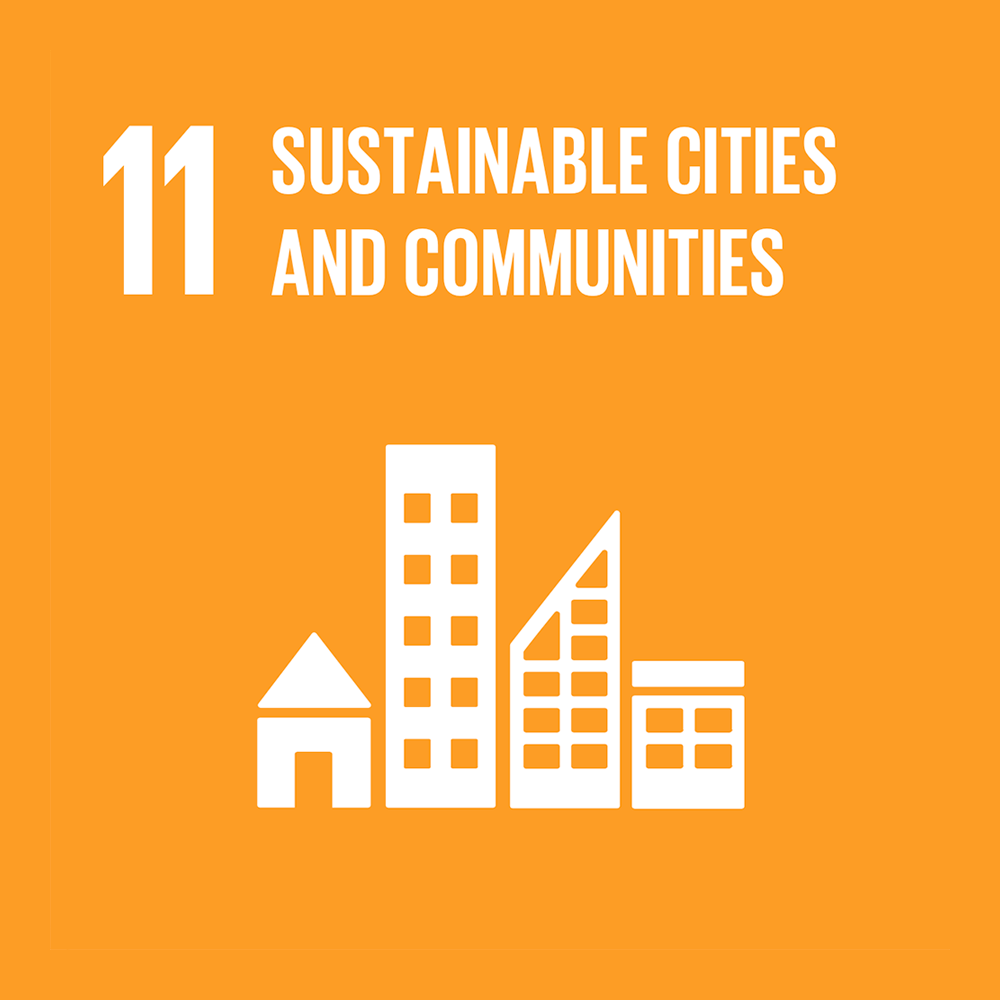 11 SUSTAINABLE CITIES AND COMMUNITIES
Furthermore, Hamburg Messe und Congress has taken a wide range of measures to counteract the increasing motor vehicle traffic and the resulting emissions and health risks.
We support the use of bicycles and public transport by our staff members to reduce motor vehicle traffic. Every employee has the option to purchase subsidized public transport tickets. Furthermore, we have purchased four company bicycles which are available to all employees for job-related trips within Hamburg.
CCH Division:
Originally built in 1973, the CCH – Congress Center Hamburg is a landmark of the city. The decision of the Hamburg Senate to have the complex revitalized demonstrates the high importance attached to the CCH and underscores the city's policy of taking a sustainability-oriented approach to its architectural substance.
The elimination of Marseiller Strasse made it possible to enlarge the 'Planten un Blomen' Park, creating additional pedestrian routes across the inner city that are open to CCH visitors and all the people of Hamburg.
The operators of the modernized and upgraded convention center aim to earn 'Gold Status' according to the certification system of the German Society for Sustainable Construction (DGNB). This is the highest status any existing building can achieve. The certification system accounts for:
Economic quality,
ecological quality,
sociocultural and functional quality,
technical quality and
process quality,
rated at nearly equal ratios to obtain a meaningful overall picture.