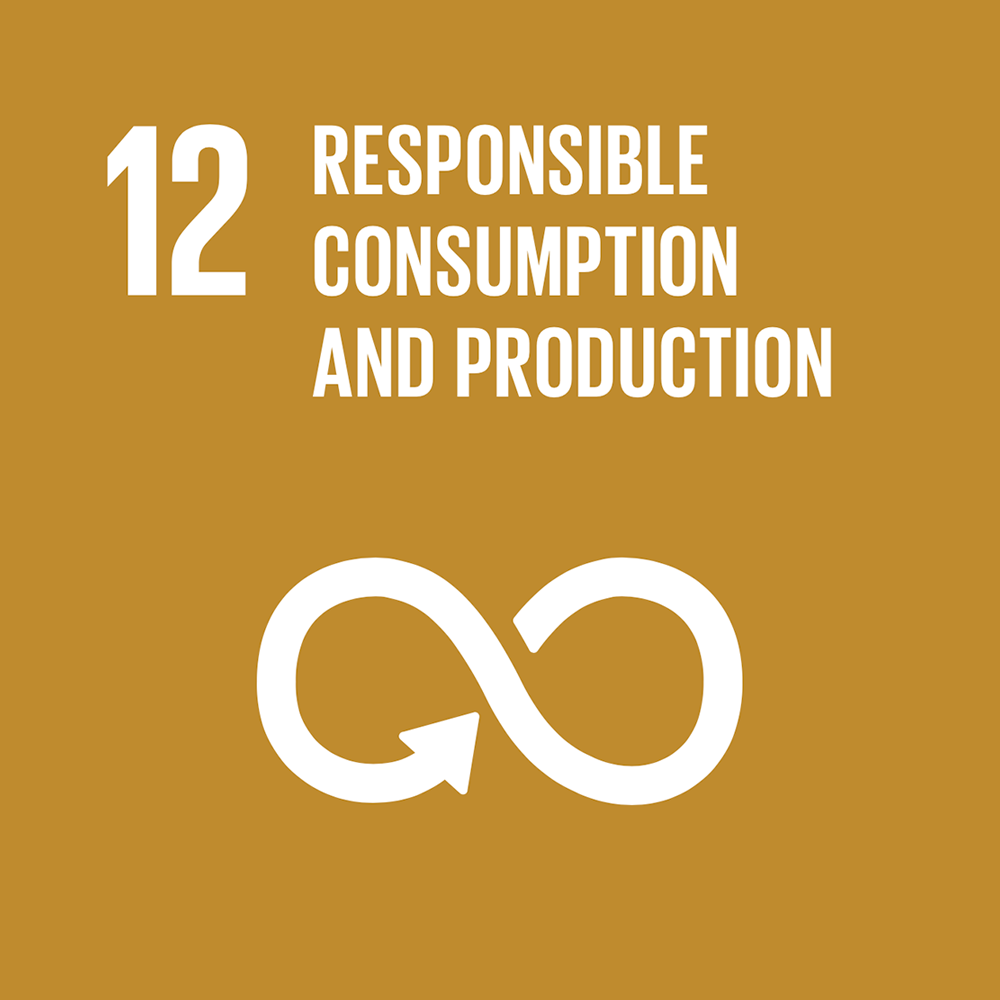 12 RESPONSIBLE CONSUMTION AND PRODUCTION
Limiting the use of consumable items helps minimize our ecological footprint. We aim to minimize paper use in our offices; wherever paper is required, we use recycled paper. We do not use plastic dishes or other plastic eating utensils in our offices. When selecting service providers, we place great emphasis on sustainability: For example, cleaning companies are expected to use biodegradable cleaning agents wherever possible. We minimize the use of road salt, except on surfaces which are especially hazardous.
Furthermore, all waste produced at Hamburg Messe und Congress is properly separated and disposed of. All event organizers are required to minimize waste. All paper, glass and packaging waste produced during events is recycled properly. Non-recyclable waste is taken to incinerators which comply with the strict emission limits of the German Federal Immission Control Act. We centrally collect glass and old batteries for proper recycling.