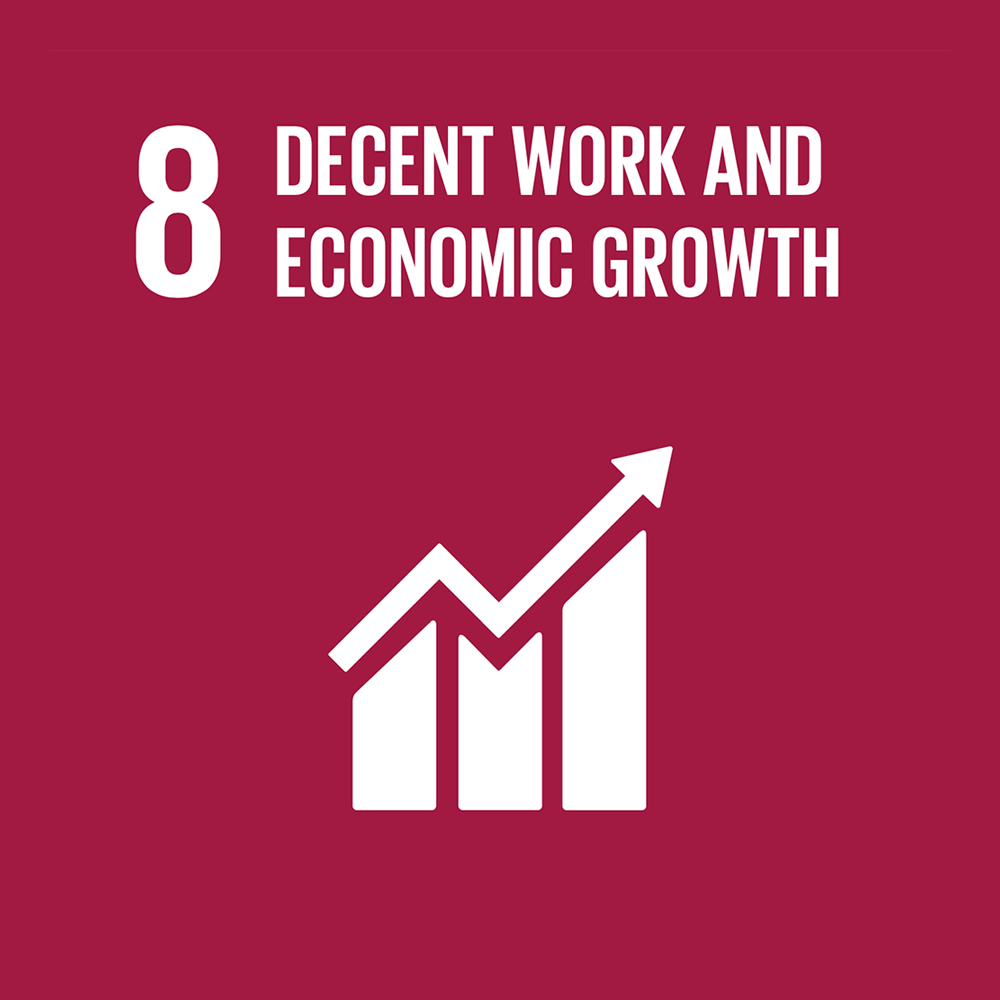 8 DECENT WORK AND ECONOMIC GROWTH
'Sustainability' means long-term, non-damaging interaction between economy, ecology and social systems. It can only be achieved if all three are given the same amount of attention. With this in mind, Hamburg Messe und Congress is committed to ensuring fair compensation of employees.
The German Minimum Wage Act (Mindestlohngesetz, MiLoG) went into effect on 01 January 2015, and the City of Hamburg Collective Agreement took effect on 02 March 2019. We pay our employees at least the statutory minimum wage and fully comply with the stipulations of MiLoG. As a subsidiary of the City of Hamburg, we additionally commit to awarding public contracts for construction and other services exclusively to contractors who agree in writing, at the time they submit a proposal, to compensate their employees for the work to be rendered at least as stipulated in Section 5 of the Hamburg Minimum Wage Act or in the applicable, mandatory collective agreement under the German Posted Workers Act.