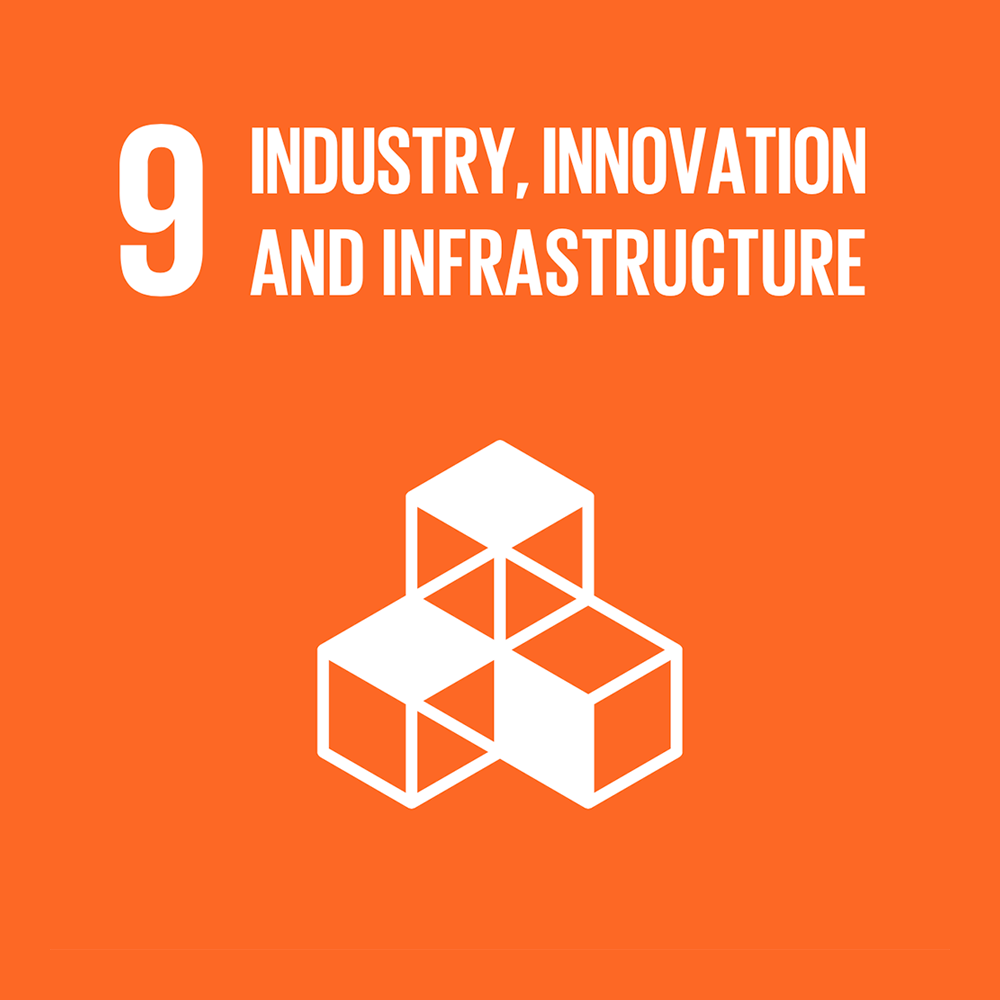 9 INDUSTRY, INNOVATION, AND INFRASTRUCTURE
The exhibition campus and the Congress Center Hamburg form a central meeting place for sustainable innovations. The use of highly efficient technical systems and infrastructure is of great importance for us to be able to operate in an ecologically sustainable and economically successful manner.
Trade Fairs business unit:
Our state-of-the-art exhibition halls meet the strict requirements of the Energy Conservation Regulation of 2014, performing significantly better than the benchmark defined in the regulation. The heating, ventilation and air conditioning systems are categorised Class A on the efficiency scale. We are currently adding more charging stations for electric vehicles.
We cooperate with experienced trade fair and exhibition stand construction contractors to make our trade fair operations even more sustainable. Ensuring that our service partners act responsibly is important to us. Multi-use carpeting tiles and exhibition stand systems are examples of our efforts to minimise waste which have helped us avoid thousands of tonnes of waste in the past.
When selecting contractors for the purchase of office furnishings and equipment, energy efficiency is a key criterion.

CCH business unit:
The new CCH meets current standards in all respects and has intelligent features that make it one of the most modern and largest congress centers in Europe. In particular, the use of daylight in the foyer and LED lighting in the rooms promote energy efficiency. The CCH underground parking garage has also been modernized and now has charging points for e-cars and e-bikes.
Another key topic is a barrier-free infrastructure:
During the revitalisation of the CCH – Congress Center Hamburg, a barrier-free architectural design concept based on current standards (DIN 18040) was defined jointly with commissioners for the disabled. To achieve a barrier-free congress building, we have implemented the 'multi-sensory' concept throughout the building. For example, there are features such as stair-free access, reduced counter and handrail heights, a floor-integrated guiding system, and automated stairs and platform lifts. Furthermore, key information and guidance panels in Braille and tactile profile lettering have been installed to assist visually impaired and blind persons.