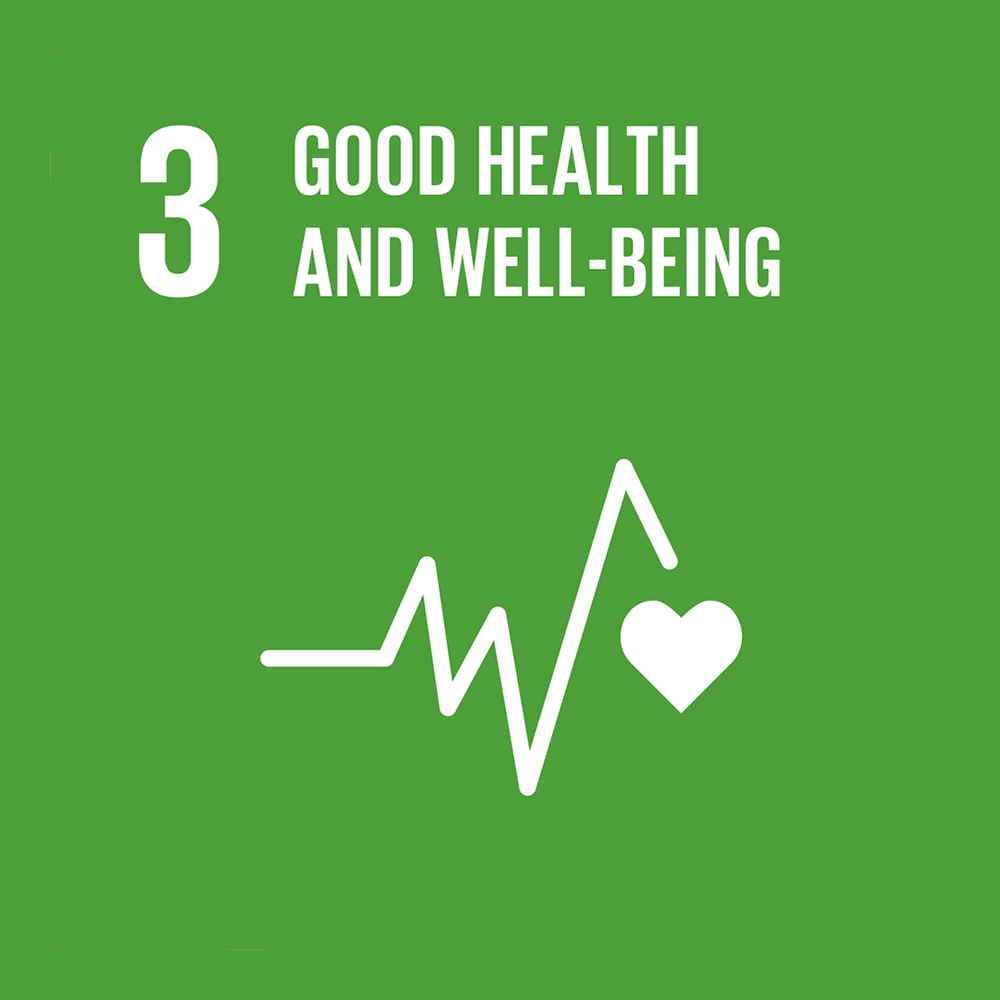 3 GOOD HEALTH AND WELL-BEING
A company can only operate sustainably and successfully as long as its employees remain healthy. Our company enjoys key advantages, such as being centrally located in a secure city where public transportation connections are excellent. To ensure the long-term well-being of our team, we have introduced a multi-level health management program. For example, through our internal HMC Academy we offer stress prevention courses. In addition, we regularly hold Health Days which provide instruction on physical exercise and healthy nutrition.
Staff sport groups, company-owned bicycles and support for active participation in a variety of athletic events complete the picture. Another health-related initiative is our annual free influenza immunization campaign.
The very basis for health and well-being, however, is a good work-life balance. Therefore Hamburg Messe und Congress offers a flexible working time scheme which includes flextime, part-time and home office arrangements. Employees may also take a sabbatical.
CCH Division:
The builders of the new CCH – Congress Center Hamburg exclusively use DGNB (German Society for Sustainable Construction) certified construction products which are free of ecologically problematic substances, are produced in sustainable processes, and can be recycled.
The location of the complex in the 'Planten un Blomen' Park enables natural ventilation at daytime, and natural cooling at night using air from the park.
Air quality inside the halls can be adjusted as appropriate for the number of people present, and operational temperatures are controlled as required for the season.
The façades ensure high daylight availability in the foyers while providing many visual connections between the inside of the building and its surroundings. The building is equipped with state-of-the-art LED lighting as well as a light control system that changes color according to the time of day or night.
The acoustic loops in the conference rooms ensure clear audibility of speech.
The entire building is barrier-free based on the two-senses-principle; for example, there are tactile guidance systems helping visitors find the halls.
The road traffic around the CCH has been rearranged to improve safety for pedestrians and cyclists.
The 'Planten un Blomen' Park surrounding the CCH – Congress Center Hamburg has been enlarged by eliminating Marseiller Strasse and now offers event participants and visitors an ideal environment for recuperating and relaxing.